Assisting lenders in realizing their clients' acquisition and investment objectives through Non-QM mortgage solutions was the primary motivation behind the genesis of Acra Lending. As the demand for Non-QM loans, particularly in the secondary marketplace, has grown substantially over the past year, the team has uniquely positioned themselves to harness and service this increasingly popular alternative financing solution.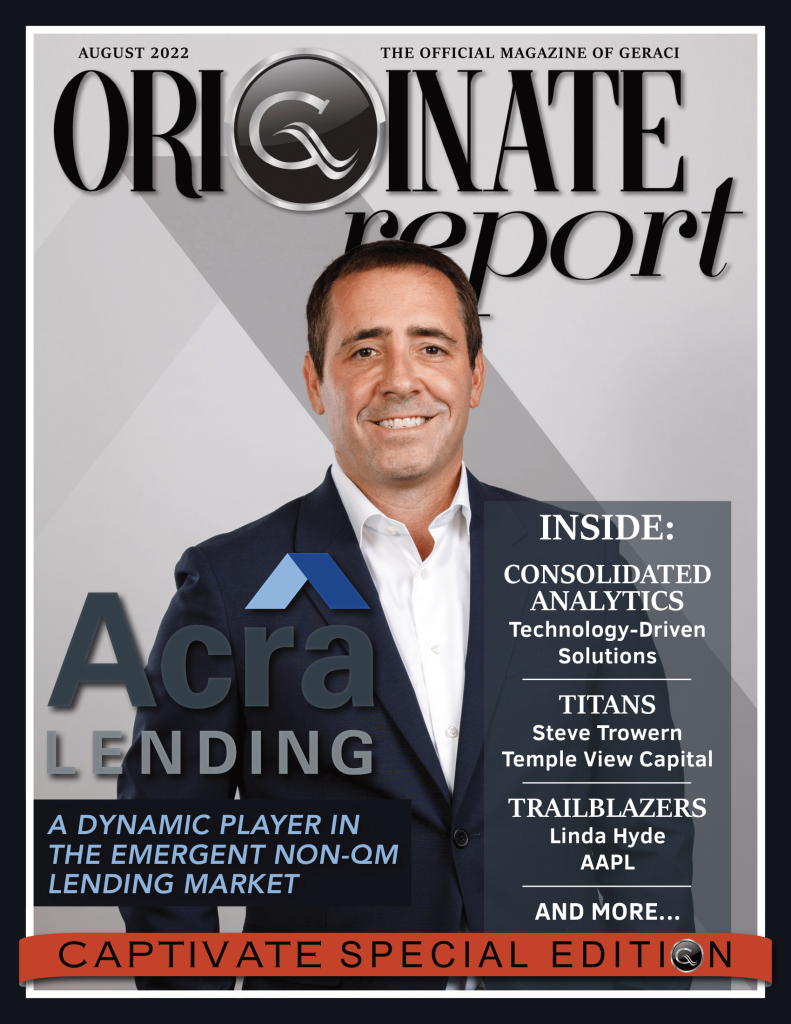 Since he started in the space, Mark McKeller, Founder of The Bedrock Mortgage Fund, said that public-facing components – such as a litany of fix and flip-focused shows on HGTV, paired with internal attributes – like the growing number of private money lenders – have contributed to increased visibility. Although this can be positive, he mentioned that some of the media surrounding real estate sound like a 'get rich quick' scheme. A key way around this mindset, McKeller noted, is to establish credibility by fully vetting potential investors.


Our story at Originate Report began in 2017 with a singular idea: providing value to our readership. Through many iterations since its inception, Originate Report has risen to the challenge. We've grown our readership while honing in on what industry leaders need to know.
Today, our bi-monthly publication is found both in print at industry conferences and via digital distribution channels that provide thousands of loan originators, lenders, investors, and service providers in the non-conventional lending industry with the insight they require to weather industry trends and grow their businesses.
Everyone has a story to tell and we, at Originate Report, strive to ensure yours gets heard.