Explore the remarkable story of Rayman 'Ray' Mathoda, the new CEO of Anchor Loans, as she charts a new path in lending. From her early life in India to her career achievements in business, Ray's unique perspective and leadership have propelled Anchor Loans to new heights. Learn how she plans to build on the firm's success, expand product offerings, and drive continuous improvement in partnerships with real estate entrepreneurs.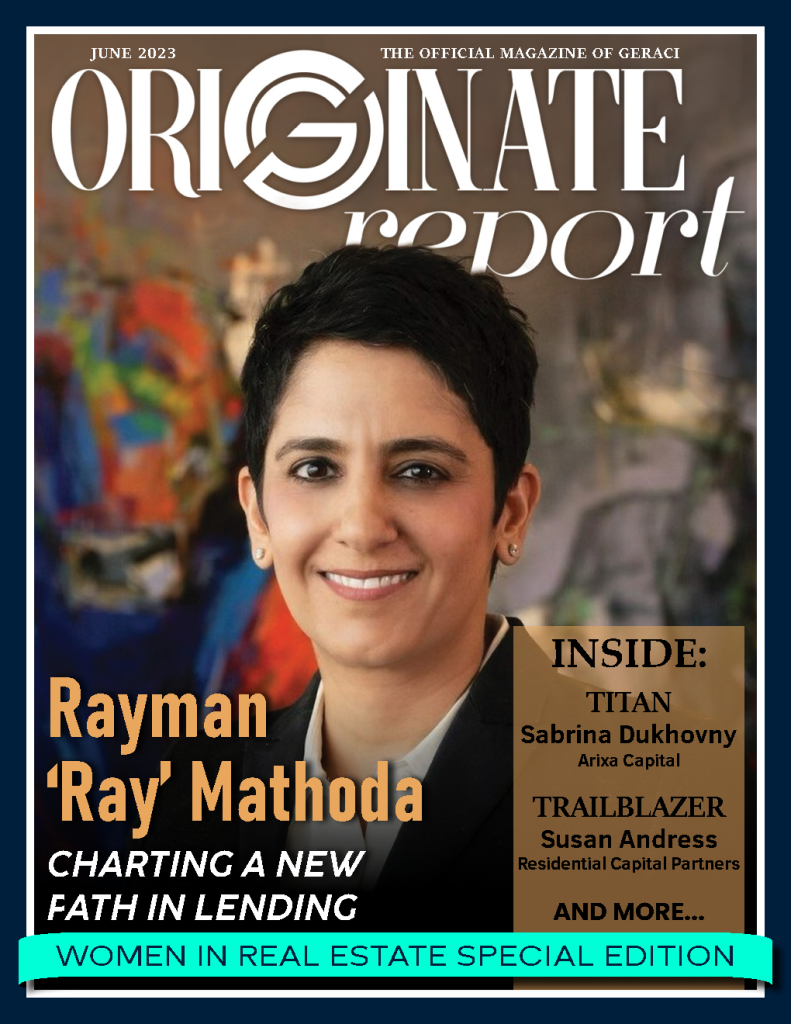 "I wouldn't say that I chose Private Lending specifically; however, I have always been in the mortgage industry. I started my career with a small entrepreneurial company buying distressed whole loans during the Great Financial Crisis, and I had the opportunity to work in nearly every department over my 5-year tenure. In addition to the fundamentals of the mortgage industry, I learned how to build processes, develop technology, lead a team, and grow a company."

Our story at Originate Report began in 2017 with a singular idea: providing value to our readership. Through many iterations since its inception, Originate Report has risen to the challenge. We've grown our readership while homing in on what industry leaders need to know.
Today, our bi-monthly publication is found both in print at industry conferences and via digital distribution channels that provide thousands of loan originators, lenders, investors, and service providers in the non-conventional lending industry with the insight they require to weather industry trends and grow their businesses.
Everyone has a story to tell and we, at Originate Report, strive to ensure yours gets heard.