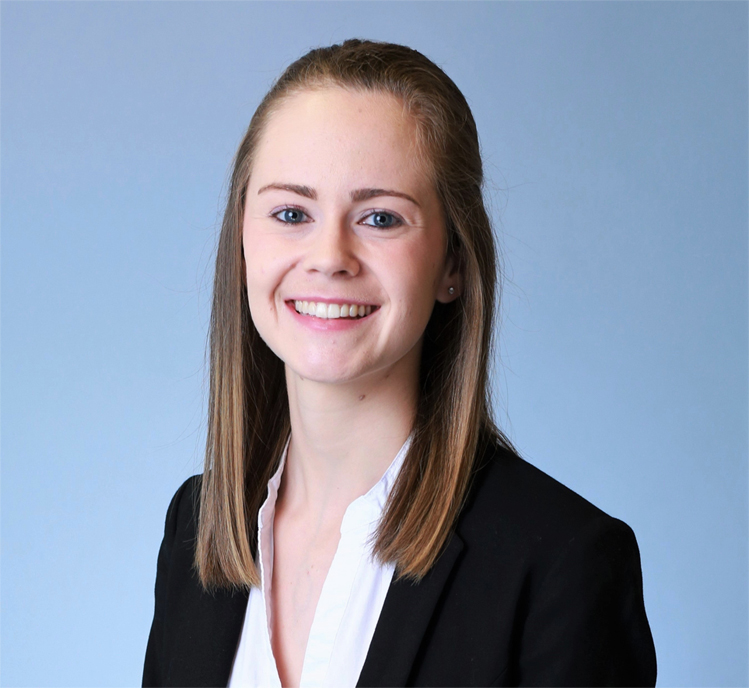 Dani L'Heureux
Digital Marketing Coordinator
Dani L'Heureux is the Digital Marketing Coordinator at Geraci LLP. Dani is responsible for the branding of Geraci Law Firm and Geraci Media, providing oversight to social media creation, email newsletter projects, and any other short- or long-term projects contributing to the overall brand image of Geraci, online or offline. Her responsibilities also include ad creation and execution across multiple social media platforms, managing Geraci's ghostwriter program, graphic design projects, and collateral creation, overseeing lead management and integration, light graphic design, updating our six websites, and providing marketing assistance and consultation wherever necessary. She is excited to be part of such a dynamic team and loves combining her people and business skills to contribute to the growth of Geraci.
Dani is a graduate of the University of Notre Dame with a B.B.A. in Marketing.
What was it about marketing that drew your interest?
My parents owned a franchise from my early childhood through college. I worked there many summers and grew to love working with people. I am also drawn to psychology and design, and marketing allows me to explore all those while advancing my business knowledge.
What is your proudest achievement?
Graduating cum laude from the University of Notre Dame in 2018.
Who has had the most impact on your career?
My high school choir director. He took so much of his own time to teach me about finances, goal setting, and how to overall be at peace with myself in my career. He pushed me to consider many different career paths while stressing that my well-being and relationships are just as important. His advice from 5+ years ago still affects me today.
Who is or was the most influential person in your life?
My mom. She is the most resilient, passionate person I know and I'm lucky to be who I am because of her.
If you could go back and change any aspect of your life, what would it be?
I would go back and convince 12-year-old Dani to not quit piano lessons!
Favorite bands?
Bear's Den, City and Colour, Hozier, Fleet Foxes, Pink Floyd, Billy Joel, The Arcadian Wild, Foy Vance
Favorite films?
The Departed, Good Will Hunting, the Harry Potter series
Most prized possession?
A shirt that was worn at Woodstock
Hobbies?
Playing guitar and piano, singing, practicing calligraphy, hiking, attempting the day's New York Times crossword puzzle
Education
University of Notre Dame (2018) – B.B.A. in Marketing