Despite his success, Shaughnessy never forgot his roots and remained committed to giving back to the community. This prompted him to move back to Boston and join Renovo Financial in 2020 after being impressed with the company's energetic culture and impactful lending.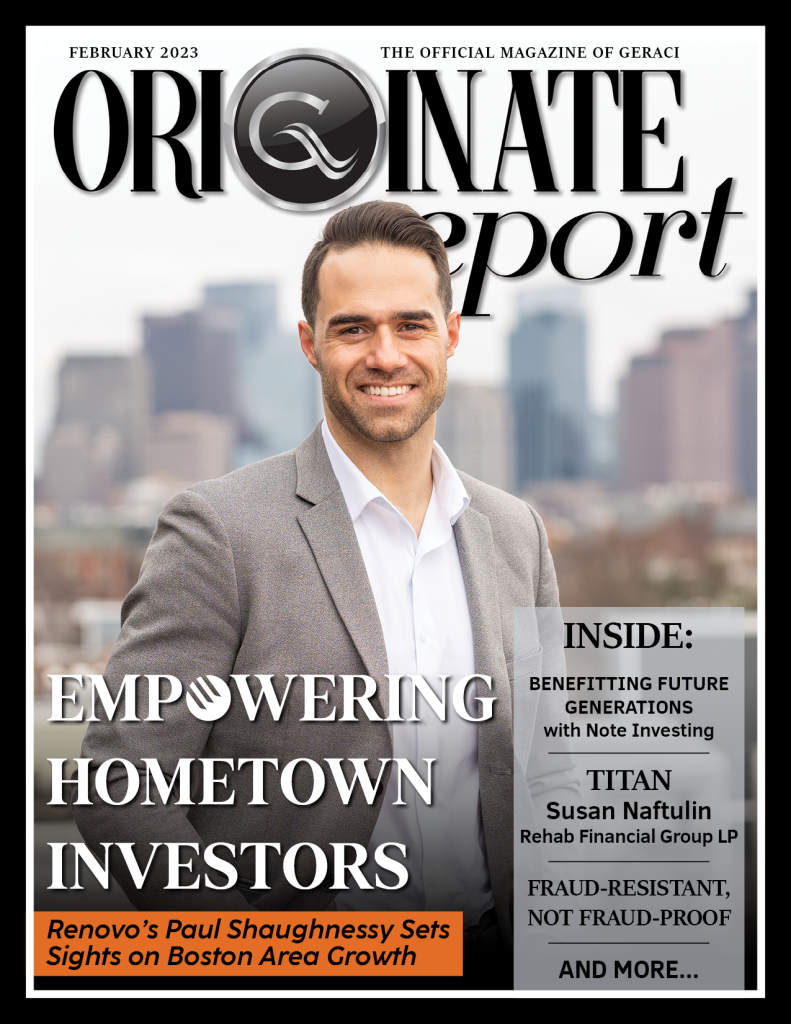 The REO is sold, and a balance remains.  You find yourself a "sold out junior", or the REO didn't gather the full balance owed on your loan, so the collateral is exhausted, but amounts remain unpaid.  This is your "deficiency balance".  You've negotiated with the borrower for a payment plan or a lump sum.  You've sent a "demand letter", and the money has not come through. Now what?


Our story at Originate Report began in 2017 with a singular idea: providing value to our readership. Through many iterations since its inception, Originate Report has risen to the challenge. We've grown our readership while homing in on what industry leaders need to know.
Today, our bi-monthly publication is found both in print at industry conferences and via digital distribution channels that provide thousands of loan originators, lenders, investors, and service providers in the non-conventional lending industry with the insight they require to weather industry trends and grow their businesses.
Everyone has a story to tell and we, at Originate Report, strive to ensure yours gets heard.