The Women in Private Lending networking group was created by industry veterans to address the need for mentorship and education at all levels for women in private lending. At its core, it will be a forum for sharing ideas, solving issues, and promoting innovation. Learn more about this up-and-coming group and the founders who created it in this month's cover story.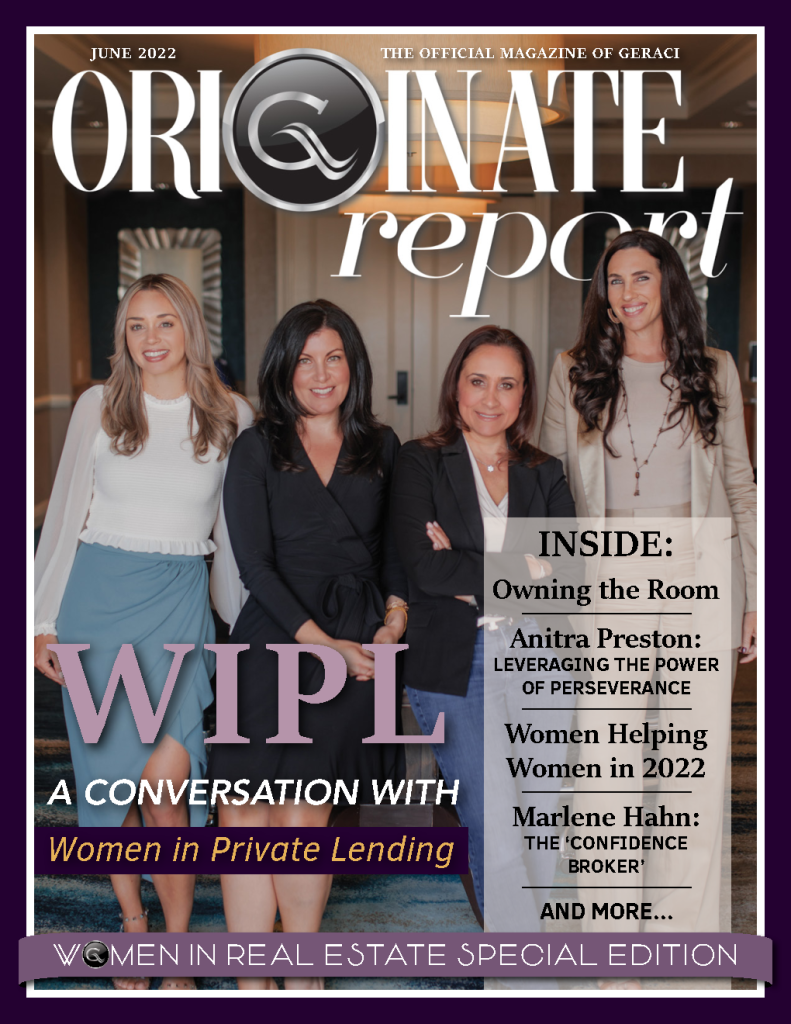 Gim says she feels 'very fortunate' to have had her mother as a role model.  And for young women who are thinking about a career in real estate and do not have a built-in role model, she said finding a mentor is imperative to success.


Our story at Originate Report began in 2017 with a singular idea: providing value to our readership. Through many iterations since its inception, Originate Report has risen to the challenge. We've grown our readership while honing in on what industry leaders need to know.
Today, our bi-monthly publication is found both in print at industry conferences and via digital distribution channels that provide thousands of loan originators, lenders, investors, and service providers in the non-conventional lending industry with the insight they require to weather industry trends and grow their businesses.
Everyone has a story to tell and we, at Originate Report, strive to ensure yours gets heard.