With a national footprint and a comprehensive suite of products, HouseMax offers unique solutions in a fast-paced lending environment. In addition to ground-up construction loans, HouseMax offers fix and flip lending, rental loans, and opportunities for multifamily developments. HouseMax's owners have flipped over 3,000 homes.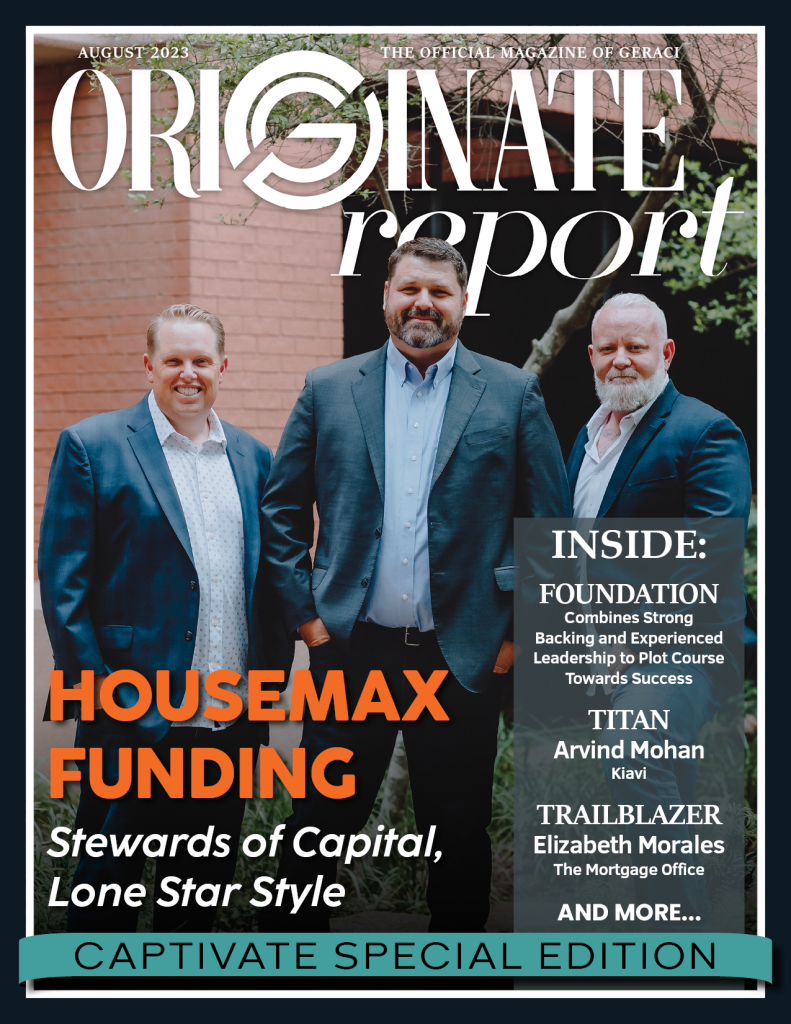 Receive new editions of Originate Report straight to your inbox.
Real estate opportunities will always abound. It is the shrewd real estate investor who knows how to navigate through turbulent times. These investors are continually looking for capital. Investors and developers of much-needed SFR and multifamily housing continue to require capital, and it is the alternative lending industry that has come to the forefront to reliably serve that demand.

Our story at Originate Report began in 2017 with a singular idea: providing value to our readership. Through many iterations since its inception, Originate Report has risen to the challenge. We've grown our readership while homing in on what industry leaders need to know.
Today, our bi-monthly publication is found both in print at industry conferences and via digital distribution channels that provide thousands of loan originators, lenders, investors, and service providers in the non-conventional lending industry with the insight they require to weather industry trends and grow their businesses.
Everyone has a story to tell and we, at Originate Report, strive to ensure yours gets heard.