Trixy Castro, Founder and CEO of Aureus Finance Group, is no stranger to starting a company from scratch and scaling it to great heights. Enter Aureus, Castro's long-dreamt culmination of seasoned veterans and skilled talent, whose driving mission is to become the gold standard of private lending.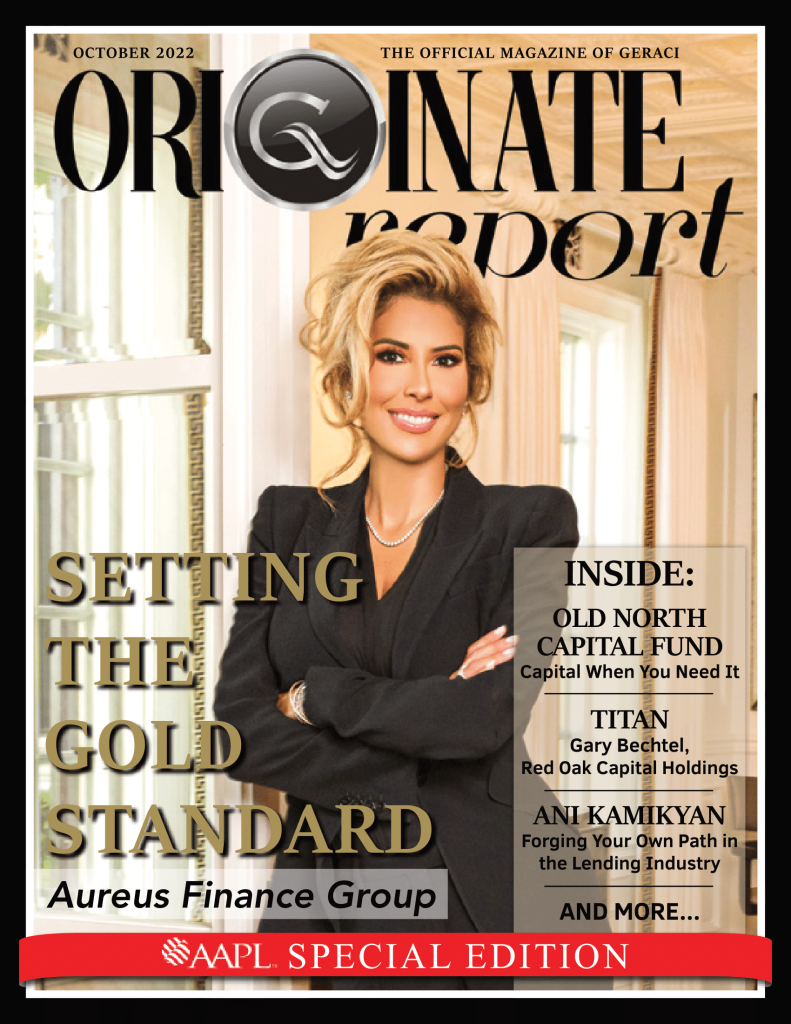 "At any given time, I am working with numerous outside technical vendors including web developers, internal and external document coders, and workflow consultants to try to create a better loan document solution. We built a best in class nationwide online loan document solution that produces thousands of loan documents per month, and we're not stopping anytime soon."


Our story at Originate Report began in 2017 with a singular idea: providing value to our readership. Through many iterations since its inception, Originate Report has risen to the challenge. We've grown our readership while homing in on what industry leaders need to know.
Today, our bi-monthly publication is found both in print at industry conferences and via digital distribution channels that provide thousands of loan originators, lenders, investors, and service providers in the non-conventional lending industry with the insight they require to weather industry trends and grow their businesses.
Everyone has a story to tell and we, at Originate Report, strive to ensure yours gets heard.