Common Title Policy Endorsements Every Lender Needs to Know

Stay Updated
Subscribe to our Geraci Law Firm Newsletter to receive upcoming webinar announcements straight to your inbox.
Title insurance protects mortgage lenders when defects in a title to a property result in financial loss to the lender. The 2006 ALTA Loan Policy is considered the standard title insurance policy available for mortgage lenders. The title policy alone is rarely adequate for most real estate transactions and almost always needs to be expanded through specific title insurance endorsements based on the specific risks related to the property in the loan transaction.
In this webinar, we will review some of the more common title policy endorsements to the 2006 ALTA Loan Policy that we generally recommend our mortgage lender clients obtain when representing them in mortgage loan transactions.
You will learn:
 What a 2006 ALTA Loan Policy covers
 Common endorsements to the 2006 ALTA Loan Policy and when they apply
We apologize for the technical difficulties during this webinar. The captions may not accurately reflect every spoken word. Please reach out if you have any questions.
Melissa Martorella:
Hi everyone. Thank you for joining us today on today's Geraci webinar series for In the Know. Today we'll be talking about common title policy endorsements every lender needs to know for their loan transactions. So looking forward to diving into some endorsements with you to see if maybe we can recommend some new ones that you're not considering to think about moving forward. So today you have me Melissa Martorella. I am the department head of the banking and finance team here at Geraci. I work with lenders nationwide as far as compliance issues related to lending, as well as loan documentation and any sort of agreement that comes out of a loan. So with that, we know a lot about drafting the loan documents and then advising on common title endorsements that you might want for your policy based on your loan terms. And with me, special guest, surprise guest, Nema Daghbandan. Feel free to introduce yourself.
Nema Daghbandan:
Thank you, Melissa. Nema, nice to see all of you. I'm sure there are lots of friendly faces here on this webinar. So appreciate you taking time out of your day to join us here today. I don't know what I currently do at Geraci law firm. I am other than stand in front of whiteboards and yell at legislators. But other than that I am a reformed loan document attorney here at the firm and I have been in the trench for many of these title battles. So here to just provide hopefully a little bit of context in terms of some of the situation you might get stuck in and ideally ways to try to push the ball forward. I know oftentimes the fight with title appears to be like punching a brick wall and hopefully we'll provide a little bit of insight about how to win friends and influence your title friends.
And as always a little bit of housekeeping here at the organization. So the number one question you will all ask is this being recorded? And yes, and will you have the slides available later? And yes, we will record this. The slides will be available later. There is a great little q and a box down at the bottom. So as we are going through the presentation today, feel free to ask questions. You can ask them anonymously. You may also ask them with your name and we will whichever your preference is at the end of the presentation, we will address all questions as they come along. And so there's also a chat box. I prefer you don't use the chat box. It's actually very hard to follow the chat box and the q and a box. So if you guys can please just actually use that little q and a box at the bottom. We will hopefully answer all questions at the end of the presentation today.
Melissa Martorella:
Awesome. And one last thing is at the end of this afterwards the email will go out with the recorded presentation and slides. It'll have information about other upcoming webinars. We have one on REITs that Kevin Kim will be doing. So just be on the lookout for the next webinars in our series. So to take this away, here's our agenda for today. Very, very briefly we're going to go over what a 2006 Alta loan policy covers so that you kind of know the baseline starting point that you're asking for coverage. We'll go over common endorsements to that loan policy and when they might apply and then we'll open it up for q and a. Something that this will not be going through is what the underwriting requirements for certain endorsements are. So for example, with survey endorsements, obviously you need to have an up-to-date survey, but there are also many other things that you have to do in order to get that endorsement. We will not be going through that. So if you do have questions about, oh, I need a zoning endorsement, how do I get that? What information do I need to provide for that? We can definitely walk you through that and connect with you. Talk to your title officers too. That's the biggest thing, but we might be going in depth on how to, I guess help underwrite those endorsements throughout this process.
To get us started, our six ALTA loan policy, 14 covered risks that a general policy will cover for you. We should ask to see a jacket for that loan policy, what's covered and what might be excluded. So going through here, there are, I listed out 12, but 12 is really three different types of coverage. In general things have a very straightforward loan transaction, very clean property. These things are all going to be covered. There are not going to be exceptions to these items. So there will be a straightforward starting point. So for example, things like vesting are going to be insured under your title policy. So that's why we're always making sure that we have vesting for your borrowers. If it's an entity, we want to make sure that it's properly reflected on the loan documents and also on the policy, things like that just to make sure that there's no reason for discrepancy or for the title officers to say, actually, we're going to provide an exception to your coverage because we can't confirm that this is the true vesting. So just little things like that that we're doing as we're going through to make sure that this blanket kind of baseline policy is in place for you. As we're going through.
I had something else and it has escaped my brain. Nema, I didn't know. I don't if you have anything you'd like to jump in on here.
Nema Daghbandan:
And for our clients here in the state of California the alternative to a 2006 ALTA policy is they oftentimes say, oh, we can't issue this, but we can offer you a CLTA policy. And it's really interesting because ALTA really oftentimes tries to minimize what is actually transpiring by giving you that CLTA policy. And we've written extensive articles and lots of material on this, but short answer is it's a completely defective policy. You really should never accept a CLTA policy, it doesn't cover against unrecorded matters, it it's has huge fraud risk issues. I mean it's really a pretty skinny policy. And so there are effectively very, very, very limited exceptions we would ever advise the client to accept anything other than a 2006 policy, which tends to be one of those make or break deals. So if you have a title company who is telling you that they are unwilling to issue you a 2006 ALTA we often say it's great, let's go ahead and start moving to a different provider or at least threatening to move to a different provider. That's how important this is.
Melissa Martorella:
And we fit all 14 of the covered risks in on one little slide here. This is several pages to go through to understand exactly what each one of these things mean. So this is a very brief summary, but it's definitely very in depth and very specific as far as what each one of these things is and what it's covering. So to jump off from that, either if you have exception items that you're trying to deal with or if you have a loan that has some weird stuff going on with it or a piece has some weird stuff going on, we can ask for endorsements to your title policy that will give you additional coverage in addition to what's right here. So to get it started, we will, we're just going to go in numerical order with some most common title endorsements that we have. So first ones are the ALTA three zone zoning endorsements.
These are really recommended when you think that the use of the property is going to change or if there's a question about the current use of the property. So for example, if you know that, I don't know, say you're working on a commercial building and you're going to be converting that space into apartment homes likely you're going to have to be working with the city or the county to get the zoning for that building in that proper range. You might want a zoning endorsement or it's recently happened and it's unclear whether it's in place or not. This might be recommended for you to make sure that it's zoned properly for the use that your borrower is using the property for. The coverage is related to the zoning classification of the property and there are several versions of the ALTA three endorsements and it just depends on the status of the property, whether it's currently improved, meaning there are buildings on that property, unimproved meaning vacant land, or if it's in the middle of development so you're in the middle of construction, or changing the use of the property.
Nema Daghbandan:
And a practical note too, I know I've worked with clients when trying to obtain this because it sounds very attractive. They're like, oh yeah, I want to make sure it's properly zoned. I mean, who wouldn't? But the challenge you have is really for title to get a level of comfort in issuing this type of endorsement is that it requires a affirmative letter from the city basically. So right entitles not in the business of figuring out whether this is owned properly. They're going to want to make sure the city states this is actually zoned properly for its intended function. And so that's going to be a very time consuming process of usually at least 30 days to 45 days to get something like this issued from the city. So this will and can very much slow down any sort of loan closing. So if this is something that is in question from an underwriting perspective, most already kind of touched upon a commercial asset being converted. We've worked with, for example, schools being converted, multi-families, and other issues like that where we've really wanted this endorsement for peace of mind. But if this is something that is at issue in your loan transaction, you have to jump in front of this very early in the process. You cannot leave this as a closing item.
Melissa Martorella:
And that's actually a great point for all of these endorsements and really just as a good practice, generally when you're working with title, talk to your title officer upfront early so that you can recommend endorsements so you have that lead time so you're not waiting on title to delay your closing because you need this endorsement or one of the others and they're still underwriting it. And even if it's a clean title report, it's always good to just talking to them in advance so that they know exactly what your requirements are going to be so that there is no delay later on. But definitely when you are requiring certain endorsements, they will take time to underwrite untitled sides. So just be aware of that.
The next endorsement set that we have here are the ALTA condominium endorsements the provide coverage when a unit or its areas fail to be compared part of the secure collateral and it'll help ensure against current restrictive covenant violations. In general, we see people getting these endorsements if you want to confirm that the unit in the common elements, so if there's common areas at the condominium hallways moving meeting spaces, things like that, making sure that those are separately assessed for taxes or what is actually included in your piece of collateral. If there are any issues about maybe there are encroachments of common elements on your parcel that you're lending on and you want to make sure exactly what's covered, this is a good one. And then also against any right of first refusal that could have been exercised as of the date of the policy. So this is a really good one when you're working with condo projects just to cover your bases and make sure exactly what the collateral is that your loan is securing or is secured by. And also to making sure that there are no issues at play with that collateral that are unknown at the time.
Very similar endorsement to the ALTA four is the ALTA five. This is for planned unit development. Planned unit development endorsements. They provide very similar protections if there are common areas you want to make sure they're separately, assessor taxes, encroachments, things like that. It's very, very similar. It just depends on whether you're working with a condo or a planned unit development. So both of these be aware of and if you have that type of project on your hands, it might be beneficial to have these endorsements at play. The next one the ALTA six variable rate mortgage endorsements. We recommend these on every loan where you have an adjustable interest rate or variable interest rate. They're a little bit difficult to obtain sometimes from title. So it's definitely one that you want to request upfront if you have adjustable rate mortgage just to see what you have to do. Again, that lead time is often the issue with title company. They're feeling the pressure to get something closed and they won't have the time to dig in and they can issue the endorsement. That's usually something you should be requesting upfront and seeing what you can do to help them get in place.
Basically with any variable mortgage, there are issues that as the loan go, the interest changing, any balance could increase or decrease and you want to make sure that you're protected against that. So this is coverage available basically, you know, should consider this endorsement if your loan has limits on caps or on the monthly payment increases under the loan, things like that. Covering negative animation, interest on interest or a loss of priority because of the change in the interest rate. So there's a couple things that go into it, but generally if you have that variable rate mortgage loan, it does make sense to request this endorsement.
Nema Daghbandan:
This endorsement is similar for those of you particularly that practice on a nationwide basis or make loans on a nationwide basis. It's similar to the user reimbursement, which is there are very few endorsements that are related to the loan terms. These are a couple of them. They're typically collateral and collateral risk protections versus loan level and rate and term type restrictions. And because I paddle companies oftentimes will ensure risks that are obvious on their face. And so by way of example, it's very easy to get a user endorsement in states where user is not a risk, but the moment that user becomes a risk in the state because they have somewhat of a discretionary basis where you might have to do a calculation and figure out whether it's areas, they're never going to issue it. And I think that's kind of the same thing about these arm loans is that the moment that they think, oh wow, this actually might be a risk, then they do not want to issue it. So they'll just know that you may get some push back and oftentimes it's because you are asking them to take some sort of discretion and cup really, really reticent mean. It's an odd situation where the people providing the insurance do not want to take your money to purchase more insurance. It is an interesting little racket than life.
Melissa Martorella:
Absolutely. The next one we have here, all to eight environmental protection lean endorsements pretty standard, especially if you know that there's a recent environmental issue at the property and it's a good thing to get. Sometimes it's not necessary based on the type of property object and things like that, but generally it doesn't hurt to get this endorsement to make sure that there is nothing outstanding that you aren't aware of. So it'll cover against risk of loss or damage related to any recorded environmental lien that's showing as an exception to your title policy. So if you're seeing that on there, you might want to have this coverage to that. It's not something that you're going to be responsible for. See if they will provide that additional coverage for you. It depends on the type of collateral collateral depending on which one you get. So there's like an Alta 8.1, 8.2 things like that. It just depends on the type of collateral and therefore the type of coverage that the endorsement would provide. Usually title companies are really good about being like, no, it's this one actually, but always like that and make sure you're getting the right one and they're pretty inexpensive. So if possible it is recommended on all of your instructions.
Our next one, this is another one that's really an and recommended on all transactions. We put it on our lenders instructor title as just a default practice, the nine for restrictions, encroachment endorsements. These are really just going to provide coverage for anything that's unrecorded, unrecorded, covenants, notices, encroachments setbacks, things like could affect what your property is and whether anything is encroaching on your property that I is not recorded. We just generally recommend this one I believe all they have to do to issue this one is send somebody to just take a look at the property and let you know if there's anything going on. It's a pretty easy one to issue, really inexpensive. And so it's a really good one to just make sure that you ask for in every single transaction.
Nema Daghbandan:
And this goes back to the al to 2006 policy itself and what it covers and what it doesn't. And so as a general rule, the coverage is pertaining to matters of record, right? Things that are in the records. And so the key behind this one is this really is kind of an omnibus that captures a lot of unrecorded matters that only really an inspection would show. And so like Melissa said, this is really one of those standard ones that we would issue on every single policy request. On every single one. You may get some pushback, it's pretty f few and far between. It is generally pretty easy to obtain and the biggest risk that you're really ensuring against is an encroachment. And for those that aren't are unfamiliar with that terminology. And we've had some pretty hairy issues over time where the property or really really improvements on one person's property encroached onto another person's property, the neighboring property.
And so we've had it be as innocuous as for example, certain fencing oftentimes is causing the issue. Not a big deal usually in those circumstances, but we've had some pretty interesting ones where the actual home itself or the structures were encroaching and those have custom some pretty significant issues. So it's important, it's particularly in states that don't require surveys cause oftentimes a survey will pull up these sorts of issues. But in survey in states like California, which really are not survey states or is not a survey state this sort of endorsements really important and very easy to obtain those. Definitely get it every time.
Melissa Martorella:
Absolutely. And this is just as another headset. So ALTA nine is how it's generally referred to in certain states like Florida for example, this is the Florida nine endorsement. They have a different type of policy that they're going to issue, but it's a very similar endorsement and would be recommended there as well. The ALTA 10 in assignment endorsements. I get a lot of pushback on these ones from lenders at times, but I think they are absolutely necessary. So if you are selling the loan to another person we recommend that in that process an ALTA 10 endorsement to your title policy is obtained. It's going to make sure that the loan from you to the new lender isn't action is insured and that new lender is now the loan policy. I get a lot of pushback on it, but it's definitely something that is strongly recommended either for you if you are purchasing the loan or if you're selling it to make sure that the buyer of the loan is properly covered under the policy.
It's also something that you can prepay for. So for example, I know in a lot of transactions it might be are loan, you're making that loan but you plan to sell it in the next month to a loan buyer. You can have this paid for upfront at that loan closing so that at the time of you actually doing your assignment and your loan sale this will issue a name of that new lender. So it's something that I definitely recommend if you're doing that or if you know that you're going to be doing a loan sale on either end, this should be happening
Nema Daghbandan:
And particularly if you're the purchaser, I'd really demand as part of the process. And so let me tell you how this actually practically manifests. So yes, as Melissa already described you become the insured to the policy. There's other protections. A policy is supposed to track with successors and assign anyways by default. So you may still have coverage regardless of an assignment, but here's the one where it actually does come in place and for a lot of you this will resonate particularly for those that survived 2008. So what this endorsement actually does is it says that this specific assignment, meaning the assignment you recorded is enforceable. And so what if a borrower later sues and says that assignment was invalid, right? The new holder have no interest in this thing and they make that claim good, bad or indifferent, whether it's a valid claim or not does not matter.
You are now insured for that fact. So if the key in here is it's really litigation protection is what you're buying is if the borrower makes this claim, it's now an insured claim. That's the big issue with this endorsement is otherwise the assignment itself is not an insured fact, right? So you may be covered under the policy, you may be able to tender under the policy for example, for fraud or for other reasons, but you're not insured that the actual assignment was enforceable. And so that's the big protection you're buying in this is these typically frivolous claims that a borrower will make will saying, well Melissa doesn't actually own the paper. And I think those are the sorts of challenges that we've seen. And so we've seen this come in pretty handy and I appreciate that people don't want to spend the time and the effort on these things and I get that, but it really is something that we've had to use a lot and have come in handy a lot for us.
Melissa Martorella:
Absolutely. Next we have the Alta 11. This is the mortgage modification endorsements. Again, strongly recommended whenever you are modifying your underlying loan, even if it's just an extension of the maturity date, not only do we recommend recording that extension, but we also strongly recommend that you get a modification endorsement to your title policy. You can definitely, and then you should absolutely do this if you are doing things like increasing the loan amount, changing other provisions of the loan definitely want this in that case and definitely recording it in that case. But even if it's just something as simple as extending the maturity date, we strongly recommend this endorsement to your policy. So obviously this would be issued if we have your loan after origination of the loan. You guys are changing the terms of that loan. This is when this would apply it'll ensure against any loss that would result from the terms of the modification agreement that might say that it's invalid or unenforceable. Basically it's saying that the modification agreement that you entered into is valid and it does not change the underlying loan or not loan, but the underlying policy that you have. It'll also, oh, go ahead.
Nema Daghbandan:
No, no, you're good, you're good. Sorry, go
Melissa Martorella:
The last thing is it'll also help reconfirm the priority of your loan. So for example, if you have a first lane mortgage you're going through, you modify it. This will also ensure that later on after the fact, if there's a junior in there you didn't know about that you were still senior to that junior and in particular if you are advancing additional loan proceeds, this will make sure that those additional loan proceeds are senior to that junior lien holder. So very, very important to have this in place and making sure even if you're not in a increased amount, things like that, but you're changing the loan terms or the loan and say there's something recorded behind you that normally you would either have cleared or deleted or dealt with subordinated at loan closing. This will make sure that you're still senior to those things down the line even if you're not ad advancing additional proceeds. So it's a very important endorsement to get even if it's something that you're just extending maturity date.
Nema Daghbandan:
Yeah, absolutely. And to further the point that Melissa made here as well is similar to the assignment endorsement. The modification endorsement is oftentimes a nice formality in terms of an assault on the modification, right? Because generally that's just an uninsured matter if you didn't go through title to get it. So it also provides this layer of protection thing if the borrower's making a claim or any other third part, particular junior lender saying that the modification agreement's invalid for whatever reason it ensures against that fact. So it provides an additional layer of protection about what is covered here. And the biggest risk that you could face here, and the one is the nice thing is it this funny enough is by the time you get the modification endorsement, you oftentimes don't need it. And what I mean by that is once you've obtained the date down, and for those of you that are unfamiliar with the terminology of the date down is you can go back to the title company and say is I got my policy issued on January one, I'd like you to date down my title policy, which means that anything that's been recorded or is a matter of record after you issued my original policy, I want to see the chain of title here, right?
So was there another junior lien? Did they transfer the property? Did they pay their property taxes, right? Tell me what has happened after you've issued the policy that exposes particularly a modifications where you've got a default situation in the background. Oftentimes these properties have been transferred. You've got like it chills all of these, you've got all these mechanics leads, like all of a sudden you realize that the borrower story is only partially true and there's a lot of other things you just found out and it oftentimes blows up the modification. But that's the beauty of this things. Oftentimes by the time you get to actually issuing the modification endorsement, you never really needed it because you ultimately figured out, hey, here are the challenges I was going to have by getting this endorsement issued in the first place. So you're really a good way to clean up your loan. Anyways so a side note,
Melissa Martorella:
Yep, it's a great point. ALTA 14 advanced endorsements. These will ensure the validity, enforceability and priority of the mortgage of security for future advances of principle. It's broadly defined what an advance is can include protective advances there. There's a lot going in here. Generally this is recommended if you have a line of credit and in particular a revolving line of credit so that those advances made, it made under the terms of that loan are covered every time you make in advance.
Nema Daghbandan:
And this is a little bit different than for those of you that do construction loans, particularly with ones with big holdbacks. This is not really intended for those sorts of loans. This is real for a loan with a significant construction holdback, you would get the ALTA 32 33, we've talked about that ad nauseum. You can go on our website and type in ALTA 32 and research some of our articles and that kind of stuff. But in construction loans specifically that is the arrangement you would do for those additional fundings. And effectively they serve the same function here, which is that when you issue, when you get your initial policy issued, you're basically insured to the amounts you have advanced up to that point. It doesn't matter whether you get this endorsement or not, that's just the nature of title insurance is that they're not going to ensure you for money you never provided.
And so it gives you that initial coverage. And then when you are doing additional advances, typically what the reason you have these fourteens or the 32 30 threes, they're really designed to protect against junior lean holders of junior, junior parties of interest. Make sure that your new funds that you're advancing, even though they may have pre-ordained under the loan documents, you have an 800,000 loan, you have 500,000 holdback and you're advancing a hundred thousand dollars at a time. And it's really just to make sure that those additional sums that are being provided are still considered that first lean priority or whatever you are insured at. Make sure you never really broke the priority of what's happening here. It's not to say you don't necessarily have that protection. So for example, an ALTA policy in its four form arguably already has some element of that protection if there's no exception to amount of coverage. But this is really a bell since suspender, particularly if you, like Melissa said, if this is a revolving line of credit, we usually ask for it. We don't lose sleep if we can't get it for whatever reason.
Melissa Martorella:
Right? Next we have the ALTA 17 access and entry endorsements. These are really important if there are issues about where your property is lying and making sure that there is actual access to that property. So if for example there's no public street leading up to it and maybe there's like either an easement or something going on with a neighbor to access that property, this is going to help that. Or if there's no right to use exhibit like the existing curb cuts or entries along the street, this will help deal with that to make sure that you can actually access the underlying property. And again, if there's concern about access or if there are easements in place about access, this is a really great endorsement to get to. Just make sure that you know can actually get on that property in the event that you do have to foreclose or take the property back in some sort of way that you can actually get to it. And it's not that your borrower owned the other collateral surrounding it and then once you foreclose and take it says, sorry you can't get in here. This will help you in that event.
Nema Daghbandan:
Real story,
Melissa Martorella:
True, Alta 22 location endorsements. This is another one that's pretty inexpensive and we recommend on every single transaction this is going to ensure against any loss or damage if the street address is not located on the property or if the map with the included with the policy is inaccurate about dimensions or location. So oftentimes, I mean we recommend this on every single transaction. It'll basically say 1 23 main street is this property, this legal description. It'll match that together. So that's really helpful if there's a map associated with that showing where the property is. It'll also say that 1 23 main street is that parcel on that map but it's also really helpful if you know have a vacant piece of property that doesn't have an address or if there's confuse about what the actual street address is. This will make sure that there's confirmation that I am getting the property that I think I'm getting based on confusion about the actual street, a street address for that product.
Nema Daghbandan:
And this is one of those ones where I feel like there's a disconnect between a mortgage lender and the title company. So I'm going to go a very brief ran title companies think in legal descriptions, which is insane because no one thinks in legal descriptions. And so I don't really care that, I mean technically that's what they're insuring you and I think that's one of the bigger disconnects is that all of us are thinking about this thing as our office is at 90 discovery in Irvine, California. That's how you think about it. That's how I think about it. That's how the world thinks about it. The only person who doesn't think about it this way is the title company and they're saying as well, actually it's lot four block seven, whatever the legal description is. And it's really terrifying because I kid you this is a very contentious issue about what you thought the property was and what the title company's ensuring you. And the disconnect between those two things is a very, very high cause of title disputes and title litigation. And so it sounds trivial in nature but absolutely get this as every single time because it's crazy to me that we have to request this in the first place just based on the fact that none of us could really understand whether the legal description is the correct legal description that that's really the terrifying aspect of it,
Melissa Martorella:
Right? The 25, the same as survey endorsements. Definitely really especially in states where surveys are required or have a recent say and there are things show on that survey that you want to make sure are dealt with in your policy you can get all to 25 same as certain endorsement policy. So if there's any difference between the land in your title policy in the survey, this will coverage or cover if there's any difference or discrepancy between those names. It's kind of similar to there any concerns about what the property is vacant end and it's not quite sure exactly what covered. This'll help ensure that and make sure that exactly what the property is that you have if you're asking this will need to have recent ALTA survey of the property how recent some title come to line a little bit closer to than even a couple months sometimes depending on what's been happening at the property, they may not accept that some survey.
So if you have to get a survey you may as well get this endorsement as additional bridge. But yeah, so make sure you get a survey if you're going to get this survey endorsement, subdivision endorsements, ALTA 26 pretty rare as far as I'm dealing with these, but definite to take into consideration depending the project you're doing particularly if that you are going to be subdividing the property either through the terms of the loan or maybe it happened right before the loan. You want to make that that's dealt with and that whatever divided appropriately in accordance with go laws and regulations et cetera to get this endorsement.
Also, seven user endorsements. We talked about this a little while ago, but they going to cover against loss or damage basic. Basically if your mortgage is deemed in unenforceable or invalid because the loan advisory this is not available in all states, the states listed here you cannot get this endorsement. And then some states look at your exam so not they might decide to give you right away. So kind of look at where you're at and see if it's actually a necessity. But for example here in California this endorsement can be a little expensive if you are either a California finance lender or the loan is made by a berg here in the state you're exempt from meri. And so we're pretty comfortable waiving this requirement on those loans especially if it is too expensive in comparison amount and other fees that are going to be paid out on the loan.
Definitely recommended if the interest rate runs very high if the type of property seeking is relevant laws in that state states will say, oh, co properties user is in applicable for residential properties and might be applicable. So you might think about what the actual collateral is secure own what state has laws. I don't think they would actually issue this endorsement, but for example, Montana has probably the strictest user laws entry with the very complicated that goes into that. So if at all possible we try to push to get that endorsement in states like that where it is a very contentious or an issue states like <inaudible> for example using choice of we want to make sure that user is covered in states like that where there are issues what user might be to cover that.
Nema Daghbandan:
Yeah, and I think of this endorsement as I call it the false sense of security endorsement, which is that the title companies, I guarantee they will not issue this unless it's so obvious on its phase. So you know, should be able to, what I mean by that is if you were in a litigation context and you had a user claim, if a title company was willing to issue this endorsement, you should very easily have been able to dismiss this sort of claim anyways. So most give example, you're here in California, the loan was made by a California finance lender, it's exempt from U three, the issue is dead, it's not going anywhere, it's not a challenging issue to litigate over. And so the title company is the general rule's not going to have a problem issuing this sort of endorsement. So yes, I'm sure for private lenders like oh I didn't even know this existed, let's get this every time. And I'm like, I assure you they're, they're only going to give it to you when user is not a problem in your state. So unfortunately it's not a great silver bullet.
Melissa Martorella:
And then our last set of endorsements that we will be talking the ALTA 30 and 33 construction loan endorsements. Basically this intended for loans where you're making construction advances throughout the project and you ensure that your loan or any future advances that you make under the loan don't lose priority thing that's coming at you. Obviously with construction loans there's a lot of risk for mechanics holders, a lot of things can happen in construction and we want to make sure that if we are advancing additional loan proceeds, those are covered and have priority. So at the outset of the loan you get 32 endorsement and are making throughout the loan, you will get an ALTA 33 endorsement. Those can be prepaid upfront at closing so you're not dealing with who's paying for these, getting reimbursements from borrower and things like that. So we usually recommend trying to estimate how many draws from the construction reserve you're going to be having throughout the loan and then getting that number of ALTA 33 endorsements prepaid at time of closing.
That way as you're going through, you can just draw from that and go from there. Title will do a date down, they'll see what's going on, make sure no mechanics things are in place, things like that. And assuming you're good to go, you'll make your advance under the construction loan, they will issue the ALTA 33 and that new advance will relate back in time to when the ALTA 32 is issued at time of loan origination. So it'll keep covering those additional amounts advanced underneath your construction loan. Definitely really important to get, if you have a construction loan, I know they can be time consuming to deal with these. It makes that your draws can't be processed as fast as like, but at the end of the, the very quick draw availability versus mirror that your money is actually protected. I strongly recommend you get these endorsements in place if you have a construction loan and in particular if you have a construction loan and the title company is not ensuring the full loan amount at closing, if you're reducing it based on what's advanced at closing, absolutely need these endorsements.
Nema Daghbandan:
And these endorsements remind me a lot of the modification endorsement. And what I mean by that is the real value in this endorsement. And while I totally understand the administrative headache and hurdle that comes with administering a construction loan and subject to these reserves. Cause obviously your borrowers yelling at you, they want these funds released, all of their contractors are going to quit on them. I understand the talk of war. So it's not to say that we like throwing, we're not just a belt and suspenders for belt and suspended purposes. The nice thing about this endorsement is that the date down that comes with it, right? Because what's really happening and oftentimes the real value in this thing is not necessarily even the endorsement being issued, which is saying you're insured for this amount, is the fact that they're catching things that are happening with each of these date down. So they keep issuing, you know, find out there's a junior lien, Hey I didn't authorize a junior lien on this thing. You find out that there's a mechanics lie. I mean these are the things it oftentimes exposes a problem in your loan and that's why I really like these endorsements is that you're constantly kind of just checking on what's happening. It's a third party check on what's happening at your property. So it's a nice way to make sure that your borrower's construction project is actually on track as well.
Melissa Martorella:
And that's it. That's all we have for you today. So if you have any questions, we'll be going through the q and a box in a second here to go through the questions that we have right now. It looks like 22 you know, have a question after the fact or you've got to drop off, feel free, our contact information is below. Feel free to reach out to us, we'd be happy to answer any of your questions about this. So to get to it and
Nema Daghbandan:
Just a friendly reminder too, there's a q and a box at the bottom. So feel free to ask as many questions as you would like in that q and a box. We're happy to answer 'em kind of on an ongoing basis here. And then another friendly reminder too is this was recorded, it'll be distributed to you after the fact. So that is oftentimes a question we'll get throughout this. So the first one here, which I have to take because I'm going to also challenge everyone else on this webinar. So it's from a dear friend, Greg Sharp which was nice to see you hear from you again, looking forward to the presentation, I have to be your longest term client that you never build hours for. I would like to take you out to lunch. So the reason why I bring this up is that you all out there are welcome to take me out to lunch in time. I am happy to take you up on that offer. I may or may not bill you for that lunch, we don't know yet. But nonetheless always good sissy friendly faces on here and we will get to. But yes always reach out. Information's at the bottom. We're still getting lunch over here.
Melissa Martorella:
Terrible, terrible human. Oh, I scroll too far. Hold on. There we go. Would the condo endorse also be wise for industrial condos? If I'm being completely honest with you, I don't know what the difference between a regular condo with housing and an industrial condo would be. There are various condo endorsements depending on the type of property. So I assume it's one of those things where just like the environmental protection aid, you know, just pick the type of property that you're working on and get the appropriate one but don't what an industrial condo is
Nema Daghbandan:
To jump on that point. So when we went to the presentation today, if you noticed that we started with a number, so for example ALTA eight or ALTA nine or whatever it is there is always a follow up number that comes with that, right? So it's easier, whatever the 0.0 or whatever the follow up number to that number is. Oftentimes the collateral designation associated with the number. So by way of example, you could have a commercial condom like here where we're a headquarter at. We technically live in a or not live, but we work in a condominium complex here here in Irvine as well. So yeah, the good thing is, and we weren't really tying this presentation itself, but because oftentimes you don't need to be much more specific. So by way of example, you don't need to know, oh is it a 9 0 3 or a 9 0 4 or whatever the exact designation is. Once you or request the general form of policy a nine for example, they will oftentimes fix it on the back end of the title side, right? Cause they already know what the collateral basis is. So you don't need to become an expert by every single designation that follows the master designation.
Melissa Martorella:
Awesome. Another comment here from our dear friend, David Ambrose he is just pointing out that ALTA six, the variable rate mortgage endorsement, it does not cover loss or damage due to user violations and also any violations of consumer credit, truth and lending, that kind of thing, which makes sense. So they help you as far as the terms, but they're not going to go above and beyond and be like, oh yeah, it's totally fine that because of interest rate changes, you're in violation of usery. So thank you David for pointing that out.
Nema Daghbandan:
Yeah. Next question on here is, would the ALTA 10, so a friendly reminder that's the assignment endorsement, would that be appropriate for our participation? Loan participations in general are not an assignment or a sale of the interest, right? They are a participation in the economic rights to the loan. So generally speaking, you do not cause you're not transferring ownership of the loan itself. I have seen participations particularly in the credit union world in which they will sell the rights alone. But even so I don't really think I've ever seen it done in a participation context. IT trip typically is a true sale of the loan, even if it's a partial interest in the loan itself. But I've not really seen it be used for participation.
Melissa Martorella:
Our next question here, does title have to handle the recording of the assignment to issue it? Or if it's prepaid at closing, can we send it directly to the county? You should still get title involved because you need to update your title policy. They need to know that assignment is happening so that they can make sure that the title policy is updated to reflect who now the current lender is. So I would always run it through title whenever you're dealing with recording an assignment, even if you've prepaid for that endorsement.
Nema Daghbandan:
That's right. And I think the typical protocol Alison, on this one is that you pay for the assignment endorsement at loan closing like Melissa described. And then typically when that is oftentimes the assignments month, you're going to sell a loan, you're going to sell within 30 days or whatever it might be. You can typically send the assignment over to the title company, they record the assignment cause you've already prepaid for that, and then they issue the endorsement as well at that time. The next one here, great question from Catherine. I hope you're doing well, Catherine and all your compatriots over there. Builders. What if the modification modification is not being recorded? Great question. And oftentimes one we get hit with. So going, this is clearly related to the modification endorsement. Would you get a modification endorsement if you're not recording the modification? As a general rule, you should record your modifications as an absolute rule if the modification affects the security instruments.
So by way of example, you're getting an extension of the maturity date. You are advancing additional principles, probably like the big X factor one mix. Your lawyers will tell you record an extension, even if it's just an extension. Your builder's capital will probably tell you it's fine just to not record the extension. But regardless, I think we can both agree that if it's a increase in the <inaudible> balance or that you absolutely need to get the modification endorse. There are, and I've worked with title companies before is for example, on that extension basis, they can actually issue what I would call a skinny modification endorsement where they do not actually record the modification. They ensure the modification, which is nice. So to the degree that there's ever a claim related to the fact that that extension was invalid, even though they did not record it. So the nice thing is it gets you out of a little bit of the administrative headache of this whole thing. But if you were to belt and suspend it, you should, any sort of modification should be recorded. And when they issue the modification endorsement, typically as you're sending the modification to the title company, they are doing the recording and then issuing the endorsement.
Melissa Martorella:
Next question from Sarah Maynard what if you don't know you're going to modify the mortgage? Can you add ANTA 11 to the policy later? Yes, you absolutely can because so some of these endorsements in particular the ALTA 11, the ALTA 10, these would be generally issued after the fact. So after origination, because you don't know, you're se you're saying maybe you don't think you're going to modify that mortgage, you're not going to extend the maturity date or you don't need to advance additional loan proceeds. But nine months from now, maybe something's changed and you do need to extend it out and give them another a hundred thousand dollars. You can definitely do the modification and get that all to 11 at that time. So it's not something that you have to know or request at time of loan closing.
Nema Daghbandan:
All right, next question here is, does ALTA 11, that's that modification endorsement again provide coverage if you have a forbearance agreement instead of a modification? Great question. So generally you are not getting a modification endorsement for the purposes of a forbearance. And I'll give a little, I have probably done 10 webinars on modifications and forbearances, but let me give you a quick high level education in terms of how I would describe the differences between the two because there's oftentimes a very gray line between what is a forbearance and what is the modification. A modification is you are changing the terms of the underlying loan, you are increasing the interest rate, you are decreasing the interest rate, you are increasing loan proceeds, you are changing a component of the loan, right? You were. And so that's a modification. A forbearance is you had rights, but you're choosing not to enforce them. You could have for started a foreclosure on the property because the borrower failed to make payments. But you're choosing not to start the foreclosure or you're choosing not to charge late charges or whatever. You are basically for bearing from a right, you had and giving grace to your borrower in the situation. And that's a forbearance. And so in this context, you're not actually changing the loan terms, you are just giving the borrower a period of time to not enforce your rights under the terms of your loan.
Melissa Martorella:
We had a little question here if you have time. Can you explain ALTA 33? We got to that at the end, but as a reminder, this is INTA 32 those construction endorsements, making sure that any advances made under your construction loan are covered and have priority and aren't subject to any new lien that jump on there.
Nema Daghbandan:
Yeah. And so what happens to a closing is the 32 33 come together. The 32, and I'll try to get technical but not technical. So the 32 endorsement basically is a modification of the preexisting ALTA policy. Remember one, we're also talking about that initial slide saying here's the coverage factors. The 33 actually says is we're going to restate section 11 in terms of public rates. So covered risk deals with what is the amount of loan proceeds to be covered at time of closing. And so when you get the 32 endorsement, it actually says, Hey, this loan is covered up to the amount extended to the borrower at the loan closing. And they actually state that dollar amount. It's a million dollar loan, we're ensuring you for $500,000. Cause that's what was extended in closing, right? So that's the 32 comes in place. The 33 is for each additional advance, right?
So that 33 is literally we're now in ensuring you for 600, we're ensuring you for 700. They're ensuring and increasing your amount with each one of those 33 endorsements. And so that's why what Melissa was saying earlier too was you get an additional it's ideally when you're ordering the policy on the outset, you're trying to, in your mind be like, how many of these draws are we going to really want to do? Because that's what you're truly doing is you're paying for each of those 30 threes that advanced each additional draw. That's why they're correlated to each other.
More of a comment from. But a really good one David Ambrose, who if you all don't know David he is my favorite Washington Oregonian attorney and his brother Chris is fantastic as well. So Chris and David, first, thanks for being on here. I don't know if Chris is on here, but at least we've got half of the Ambrose family. So David said here is that as to endorsement 11, I don't know that I'd suggest at least in Washington that you require this endorsement. So let's go back to modifications, which is that if you're only going to extend the maturity date Dave is giving really practical advice here, which is saying, look, if you're just going to extend the maturity date the cost of that extension of modification goes is really expensive because they assess it on the policy amount. And so oftentimes, by just way of example, the modification endorsement oftentimes is if it's just an extension, it's usually about called three to $500 varies within the states.
That's about the right pricing. What you should expect if you're in a state like Washington, it sounds like it might be much, much more than that. So you can weigh the cost benefit of what you're going to get and whether it's worth that amount for three to $500 for me, do it all day long. But if it's more, I can appreciate why it may not make sense on an extension alone. Typically, what happens when you're getting a modification endorsement and you're increasing the principle balance, most states will only charge you on the amount of increase. They will not reassess the entire loan amount, right? Cause that's effectively a refinance. So most states will only just the title they will charge you for the title coverage that increased from a hundred thousand to 150,000, for example. So they'll charge you for that $50,000 of additional coverage that you're getting here. But again, unfortunately, as you truly are dealing with a 50 state regime of title providers, even though you might be dealing with fidelity in all 50 states, it's still different local title policies and custom. And so you will run into very practical issues like David pointed out here.
Melissa Martorella:
The next question we have, is there a difference between a date town and a title continuation, I believe is the word here. Not sure what a title continuation is, but basically what a date down is, you have a title policy that's been issued and you want to get some sort of future endorsement, whether that's the Alta 33 for construction, the ALTA 11 firm modification, the ALTA 10, because you're selling the loan, whatever it is, you want a date down to see what's happened on title after your initial policy was issued. Sometimes when we're asking for this, when we're dealing with modifications or anything like that we'll end up getting a new title preliminary report. We don't want that common confusion here. We want to know what's happened from your current loan policy on forward. We don't want to brand new loan policy. So that's what this date down is. And that's so important. Nema, I don't know if you know what a title valuation is. I've never heard of,
Nema Daghbandan:
I haven't. And I've heard of gosh, this is how Rusty I am on this issue, which is I would always say is, can I get a date down? But oftentimes what people would say was like, it's a title snapshot effectively, which is kind of the A market report. Oftentimes mortgage owners will subscribe to some sort of title service, and so they can do a quick check on the liens and stuff on a property. And so I don't know if it might be similar to that, but I also don't know what, I'm not familiar with the terminology of continuation. But date Down is a pretty uniformly used firm and is the technical term that you should do regardless of whether you're requesting an assignment, a modification, or a forbearance. You should request a date down each time. And it's actually a specific Endor. It's technically called a date down endorsement for what it's
Melissa Martorella:
Worth. And it's definitely something too, if you're looking at, you know, want to see what the status of title is after your loan has been made. Definitely that's the thing you should be relying on is that date town, because you might do that title, screenshot, or whatever it is to see what happened, but at the end of the day, you want to know what title is saying is on title and what's been after you.
Nema Daghbandan:
All right next question here. From Catherine of builders we've got, would the future advance apply to construction loans where there are budgets and for a construction loan, no. You should really be using the 32 33 as you should not be requesting the future advanced endorsements.
Melissa Martorella:
Next question from Catherine. Does ALTA 17 normally require a survey? This was that access and entry endorsement? I suppose it depends times during a survey anyways and so this issue will pop other times, right? An easement or something like that. Grants access to the property. So it really depends on the exact situation of it, whether they would require a survey or just an issue of the property.
Nema Daghbandan:
All right. And David is on here with to my knowledge, endorsement's 2206 and 22 1 0 6. So those are location endorsements. We talked earlier about is your property 1 23 or is it whatever the legal is making sure those two things match. It's a good question. I don't recall. Again, I've not done this for a while in terms of requesting that particular endorsement. I know previously we were able to get them at least here in California though it may be different jurisdictionally.
Melissa Martorella:
Yeah. Next question from Hank. Do you recommend getting all 14 pre-closing for all loans with large this is the future endorsement or future advanced endorsement? I guess it really depends on what's happening with your loan. Without knowing more, I mean I think I might want to say no but I'd like to know a little bit more about what kinds of holdbacks these are. If it's a true construction loan then we definitely want to go construction loan route. If like we said we have, it's more of a line of credit situation, this would definitely be applying there and then figure out and see in that middle ground. I don't know what the other large hold back might be but happy to talk with you through it and see what endorsements might be applicable for that. And then some endorsements too, depending on what they are title will just ensure the full loan amount right out at closing and so you wouldn't have to worry about three months from now when you give that money to the borrower it's already covered under your policy at time of closing even though it was held back. So it just really depends on the situation.
Nema Daghbandan:
Alright, next question here which is a question and I love this question from Ashley G is can we touch base more on when surveys are required? This is a really interesting one. So the short answer is it's really custom driven and what I mean by that is it's really state driven typically, which is some states required as a matter of custom and some states, the way you can think about this high level is that the title insurance policy ensures against any sort of survey risk as a form of policy from the ALTA 2006 level. When you think about, and so we've been throughout this presentation talking about endorsements here are supplemental pieces of insurance to that master policy. So that's what we've been talking about to this day. And then the separate component of a title a preliminary title report are here are the exceptions.
So you recovered against all these risks, but here are all the exceptions that we're going to have about the risks that you will now take when we issue the final policy. When you see and the way to know whether you are in a survey required state or not. And the best way to think about this is if there is a survey exception of any kind, we don't want survey and that's the general rule here. So as if you see within the exception section that there is a survey exception or something that requires a inspection of the property requires further surveys to be done, otherwise you will take subject to a survey exception. That's when you're in a state that requires a survey. And so a few notes on surveys. One is they are awful and painful and expensive and slow everybody down and so know that.
And so particularly for, and I want to caution mortgage lenders who are not used to getting surveys. So if you're in a state and you're like, Hey I never dealt with this issue, the very first thing you should look at and think and understand is this question is whether it is customary to get a survey in another state because your one week closing is not possible anymore because what you need to do is the very first thing you need to do is make sure you are addressing the survey issue and whether there's going to be a follow up survey. Because what happens is you have to hire a very specific insured type of surveyor that the title company's going to improve. They are weeks out always. So always they never can come on demand, they're a couple grand or whatever it's going to be. So there's always adding transactional costs and they take a month to get their thing back.
So it's like the most infuriating thing, particularly from a bridge lender concept of dealing with this. So that's why I really get all fired up on this situation is make sure that if you are entering into a new market that you are unfamiliar with, absolutely understand whether you are in a survey state all of a sudden and make sure you are addressing those survey issues right away at the outset of the loan because this will give you an, always gives people heartburn because it delays closing and everyone points their guns at the lender saying why can't you perform? And it's like well I can't because I've got the survey thing and then you're in this very uncomfortable position where you are taking on risks that are completely unknown. The problem with surveys is that effectively you're now taking risk is, I don't know, the survey might come back and say is hey there's a giant encroachment, maybe you have no idea. You're literally, you are about to give a loan with a very unknown risk associated with it and it's very scary to deal with. So just make sure that you are in front of this issue. When you are in new markets.
Melissa Martorella:
Can we definitely, when this does come up and the survey's late and things like that, sometimes lenders will take the risk and go forward with it but often what they will do is hold back on the loan proceeds pending the results of the survey to cover for that kind of unknown risk. But it's still a huge unknown risk because yeah, you held back $50,000 cool, but what if it's a massive thing and you never even would've made this loan to begin with. So it it's really something that you have to weigh and be comfortable with if you're going to proceed without it, even with something like an event of default or a hold back contingency contingent on a fine survey. Another comment here from our dear friend David Ambrose who we should have join us right now as another panelist we should just have him on a webinar.
Nema Daghbandan:
Yeah David should we just bump him up? Cause I love it. This is a great question too cause I kid you not David we are so let's actually get
Melissa Martorella:
Question No it's brand new. Okay, the question, I'll read it first so everybody else knows what we're talking about. He's asking as the ALTA 32 and 33, what exactly is your view of its necessity of the initial title insurance policy ensures a full amount of the face amount of the construction loan at closing? It's a great question. So normally when I'm dealing with construction loans, at least prior to a year ago, if I said okay I have a million dollar loan, we're holding $500,000 back in a construction hold back, the title company would never meet a full policy based on a million dollars. They would always give it to me on a hundred thou or on that 500,000 And so have to do the ALTA 32 and 33 to make sure that as construction progressed you were getting that coverage. Very recently I've been working with lenders that are doing these massive construction loans and somehow these title companies are saying, no that's fine. We'll give you full amount of the loan right at loan closing even though you have a massive holdback for construction.
I mean I'm okay with it if they're going to cover it and there's no mechanics lie exception item that they're putting on there, they're review what else they're adding into that into the policy to make sure that you're actually getting that coverage that you're in a hundred, ideally 125% of your loan amount and mechanics lie are covered. All of those things. I don't see why not, but typically why when I've dealt with construction loans, as soon as CO knows that there is a construction component, they will refuse to issue the full amount on ondi dispersed proceeds.
Nema Daghbandan:
And I don't want to legally geek out too much because actually seriously we should just call David after this and we should have this, we should hash it out once and for all. But the issue here is that 32 endorsement we talked about earlier is 32 actually goes and says, Hey look you had this covered risk here related to what was the loan amount that was going to be covered. It's section 11 in the actual title. Policy 32 comes in and says hey, we're going to reduce your coverage. It's actually lesser coverage than you would've had under the ALTA policy. So traditionally you would say is, well if you're going to actually reduce amount of coverage, why I actually don't want these 32 33. The challenge is in the technical interpretation of that section 11 is yes it says that you are insured but then it goes into this little tiny nuance about what is obligatory advances or not under this loan.
And so now you have this kind of weird issue of my fear always with just relying on a standard ALTA policy instead of going this 32 33 is in a 32 33, everybody knows what they're getting themselves into. You have this amount covered this amount and each additional draws covered as we go along. No question of there is no but question about what is covered and how much is covered and when it's covered, you now are in any dispute about coverage. If you just relied upon the actual policy as the mortgage lender going to say, well no, I'm covered for all my advances were obligatory advances, I've advanced under the terms of the loan documents and so therefore I'm covered. And naturally the title policy, title company who doesn't really want to pay you money is going to say, well no, no, no. So now you're in a dispute about what was covered. And so I think that's why I would conservatively probably prefer 32 33 s. I can appreciate what clients and we can have that philosophical debate, but it's actually one of these areas where I think reasonable attorneys can disagree on the approach to take about what's better, the 32 33 or just relying on a standard ALTA policy without any sort of mechanics lie exception to the policy.
Melissa Martorella:
Next question, what's the difference between ALTA 33 and a date down? So that ALTA 33 like we were talking about, that's going to cover the additional advance that you make during the construction process. The date down is how title is determining what's happened since the last time you checked in with title, had there been mechanics being recorded, has anything else been recorded? Making sure that when you get that date or get the ALTA 33 it's covering over anything else that has occurred and there's nothing there that would affect that priority.
Nema Daghbandan:
Great. And the next question here is for the ALTA 33 we have to notify title and get a date down for ev. Do I think the question is do we have to notify the title company and get a date down for every single draw? We're not currently doing this but our title commitment is for the full amount of closing. Is that sufficient? So I go back into I like 30 even though 32 33 s are an administrative nightmare and I very much appreciate that they slow down the funding of the loan and can be very problematic. The nice thing is about the 30 threes is that you are getting the date downs in the process to tell you what is happening. Particularly is are any of the subs or is anyone else filing a mechanics claim at the property, right? Do you have a potential for a breaking title?
Oftentimes it's not the actual breaking title that's the problem, it's the potential for the breaking title that causes the issue. So really what you're doing is you're basically getting titled to independently verify the progression of your construction project. That's what this really is providing you at the end of the day. And so you'll, you'll find all sorts of variations. So the answer to your underlying question is at the end of the day is title companies can oftentimes be loosen fast about these sorts of things and let's issue endorsements without even necessarily pulling a date down in the background. If I were going to be your general counsel in a situation like this, I would say is as a matter policy we will request date downs, we will review the date downs to make sure we are satisfied with what's happening. It's little issues, what if they're paying the property taxes, there's have they changed, there's all sorts of things that can be happening in the background. So the date down's a wonderful thing because it's telling you about the state of title all along the process. And so it's not just getting the endorsement. The endorsement is what are you insured up to from a dollar round perspective, great, you should have that. But this is a separate issue you're dealing with date town, which is what's the state of title and that's equally important.
Melissa Martorella:
I have another question from Jeff here which endorsement provides gap coverage? So in most state we talked on that beginning page, what your title policy covered, what a standard 2006 ALTA policy covers and one of those things is gap coverage. So obviously you know might issue the loan and the mortgage might record a little bit later or whatever before you get the policy, after you get the policy, things like that. So normally that difference in time between recording your mortgage and issuing the proceeds to the borrower, that's usually covered under your policy. Otherwise in some states where they be a longer delay, there's just called the gap coverage endorsement. So I think in a couple states where is a longer time period, you would get that in addition to your regular problem but there's no number associated with it.
Nema Daghbandan:
All right let's see here. Next question here is we've already got answer. So I was going to answer in summary, which states require survey Know off the top of my head, I mean the answer is most it's actually very atypical. California is probably the biggest anomaly, which is that in general in California, if you have agricultural properties, these sorts of things are really large properties, particularly of unincorporated areas. You could still feel survey here in California even. But I would say is the rule is that there are surveys, the exceptions are states in which there are not.
Melissa Martorella:
Let's see for California lenders are the C LT endorsements comparable to ALTA endorsements? We strongly recommend against A C L T A policy. There's a lot less coverage especially with regards to mechanics, liens and encroachments, things like that. So we strongly recommend you go for that ALTA policy and sometimes when the title company's like we don't give ALTA policies to private lenders, it's like that's not true. So you can either push back on them or be like, I'm going to go to a different title company that I know actually does this. So it's definitely something that you shouldn't just be like, okay, I'll get a CLTA because it's much less coverage and we strongly advise against that.
Nema Daghbandan:
This is the next question's a great question and a very high point of confusion. So the question itself is do you suggest a mechanics endorsement if asking for an extended loan policy? When I first started practicing law, I would have clients ask me this all the time and I didn't know up from down. So I would be going up to the title company, can I get a mechanics clean endorsement? They're like, what are you talking about?
And this is the why I didn't know what I was talking about. So the Ulta policy covers mechanics lanes in its core form and that's what we Melissa talked about earlier about the CLTA ALTA. Like that's why in its core form why CLTAs are unacceptable is they don't cover mechanics lanes, but in Alta policy already covers mechanics lanes, it's already part of your coverage, you don't need to request additional coverage. So there's no such thing as an endorsement here is because it's already a covered risk, right? With the exception is if they give you an exception. And so unless there's an exception to your policy related to mechanics, right, oftentimes you'll see that as western regional exceptions or these other kind of backend ways of trying to get them into your policy. But unless there is an exception to your policy, it's already a covered risk. So you don't need additional protection against mechanicing cause it was already covered in the workplace.
Melissa Martorella:
We have another really similar question about the construction issue that we've talked about between full on amount, not meeting ALTA 30 threes, maybe we should do just a legal interview with David Ambrose and a couple other people to go through this issue and debate that out and then everybody can decide how they want to proceed going forward based on that.
Nema Daghbandan:
Yeah, and here's what I would say is this is a really technical legal issue, right? Yeah. I mean if you were to ask me belts and suspenders, like I said, I would tell you get 32, 30 twos and 30 threes because there is no question about what is insured in the amounts pretty insured. So it's not a disputable fact anymore. I think there is a disputable fact about what you were insured to and I think you have a legal fight on your hands if you did not get the 30 twos and 30 threes and it is a construction loan. I'm not telling you that you can't or you shouldn't or that you're know what you're doing. Like I said, I can appreciate that an 11 or that the standard coverage under an Ulta policy should cover you for a construction loan. But again, first we've dealt with a lot of title disputes and any you who have done that as well, they're not easy title companies are generally not in the business of paying claims.
They're in the business of litigating claims. That's what they do. We had a speaker years ago speak at one of our conferences, a title claims officer, and throughout the statistic, which I want to resonate for a second, is that title companies pay out on 5% of claims. They write a check in 5% of claims in total. So 95% of the time the title company is not writing you a check. So you can guess what they're doing. They're 95% of the time. So that's why I don't like to be in the gray with the title company related coverage and what you're doing there. I think it's one of the things where the strongest position we can be when we lead into the title conversation we should and that's my general disposition. Do I blow up a deal over? Probably not. Can I understand a client who wants to just not have to do these 32 thirties? I get it. We can all put on our wrist pants and figure out how we want to deal with situations, but at the end of the day I think in my worldview at least 32, 33 is the safer route assuming you're administering the process than just relying on the standard ALTA policy.
Melissa Martorella:
I mean for what it's worth, why would they have the ALTA 32 and 33 to specifically deal with construction draws and those related issues if it were already covered under the standard policy? So I don't know you have that option and that's the way that it should be done. So I don't know there, there's just that consideration as well. Another question from Penny St. John about construction loans. Do you get the ALTA 32 and then the 33 for later disbursement? Yes. So the 32 is issued at time of closing and then the 30 threes you get upon each draw in, it'll relate the new advanced amount back in time from the original loan policy to that 32 endorsement.
Nema Daghbandan:
Yeah, absolutely. And then there's a comment on here and I appreciate Danny saying hi. It's good to meet you Danny, it's great to meet you. So I want to throw that in there. Danny's over at Precision Capital which may be my favorite Oregonian lender. We may have other lenders out there, so I take it personally, but I really like the folks over at Physician Capital, so hope you Mariska and everyone over there are doing really, really well today. Next one here is Terry Trimble is you mentioned that your website has articles on construction related endorsements. My search of your website for ALTA 32 could only point twisting all her. So Terry reach out to either Melissa or I after this webinar. We've done a ton of content related to specifically construction loans. We've done construction webinars, we've done our, I mean we've done our fair share construction stuff. So if it's not easy to locate on our website, I will happily send it to you after the fact. But we've done, like I said, webinars, articles, all sorts stuff on construction loans specifically and deep diving into 32 30.
Melissa Martorella:
I have a question here. If you need to add an endorsement after closing, you have to go through the title company that provided the original title policy. Yes. This also happens quite a bit when we're doing modifications or anything like that the title policies with First American and somehow either get me a prelim or somehow a date down or whatever from Fidelity and I'm not the same policy to be the same policy because they're providing an endorsement to that First American policy that was issued. So always go back to that original title officer and the title company that you were working with to get a date down and therefore an endorsement to that policy.
Nema Daghbandan:
And then a question here is can you expand a little bit on how some of the nonan related endorsements, for example location encroachments would also be recommended for a purchaser of real property. So 95% of endorsements are available to both the mortgage lender as well as the property owner. And oftentimes you can get discounts if they're both requesting the same endorsements. So it is not atypical for most of these endorsements to line up. So the same advice would apply for a lot of you are in the business of also owning property yourself. And so these similar, what we just did here today could be done at a developer webinar as well.
Melissa Martorella:
Another question on loans we modify to construction loans, we request an ALTA 1 10.10 along with the ALTA 32.2 and 33 endorsements. What's the difference? And can we get the ALTA 1 10.11 per non-construction modifications? I believe think it's actually a CLTA one 10 point 10 and that is the same thing as the ALTA 11 modification endorsement. So it's okay that you're asking for this one and usually the title company will either figure it out and actually give you the ALTA 11 or they'll just give you this one, but they're the same regardless. And then as far as construction or not it's still the modification endorsement. There might be different versions depending on what's happening again like we talked about. So, but otherwise you should be able to get that in conjunction with then adding on the 32 and 33 later on.
Nema Daghbandan:
Yeah, and just for you guys for your own application too out there is that we usually speak about ALTA policies because in 40 whatever, six states or whatever that this is kind of the formal policy you have these random California for example has their own kind of separate regime. So what this question really ask is there's another form of endorsement, I think it's called CLTA one 10 or one 15 or whatever. So oftentimes in California you will get this, which has the same coverage that an alto would have with for the 32 30 threes. But similarly as Florida has its own whacko regime, Texas literally has different numbers of what they call T2 s, which look like. So just don't be surprised if you end up in a jurisdiction. They're like, we don't offer this. Yeah, they do. I talked to Geraci, like there are variations of these exact, this same covers is likely found in whatever state you're operating in. It may be under a different nomenclature than your used. Know that there are state nuances that you're going to find here
Melissa Martorella:
And we can definitely walk you all through that. If so, if you are going to are lending in Texas for the first time or Florida for the first time, those are the big two, we can definitely walk you through how to deal with that and how to request the same kind of policy that you would request for here in California for example.
Nema Daghbandan:
Yeah. And this next question I'll take as well, which is the this one's I'm going to answer your question but I'm also going to answer a variation of your question, an important one which is do you have a list of the various ALTA forms and how they differ? For example, ALTA 2006, ALTA 2010 you guys have probably heard extended coverage, these sorts of things. I have gotten into yelling matches with title officers on these sorts of things because they love to conflate what you are getting. And so here's what is very upsetting is that the terminology extended coverage has no real finite meeting. It might mean something to First American in California, whatever. There might be regional policy separations, let's say this is what it means to us. But there is no such thing as this. I have an extended policy, I have this. That's why we are very, very particular, particularly when we are ordering instructions about ordering title policy instructions about what are we asking for and what form of policy and what sort of endorsements to the policy.
So let me give you kind of a background fact when they start throwing terminology your way, which is, oh well we talked about earlier, oh we can give you a clt, we can give you a policy with Western Regional, oh, we can't offer you the extended one here. Nine times out of 10, what they're truly offering you is not a 2006 ALTA policy because a 2006 ALTA policy does a few things which are very important. They cover for mechanics liens, they cover for matters that are not of record. And those are two huge pieces of coverage that you generally are not getting with whatever else they're trying to throw your way, which is, oh, I can't offer you extended or I have to give it to you with Western regional exceptions or whatever, nine times of 10. That's what they're trying to do is they're trying to remove some of the 2006 ALTA policy protections.
And so I don't get into the esoteric debates about what is a 2006, what is the extended or whatever. I'm just like, cool, can you just send me the form? I'll know what you're offering me by looking at the exceptions list and seeing whether you're trying to increase the number of exceptions to my policy. But at the end of the day, I just want a 2006 ALTA right. That's the form of policy that I really want and need here. It's all going to be contingent among what additional exceptions you try throwing my way to determine how you're trying to minimize the policy.
Melissa Martorella:
Another question why do some insurance companies not issue the 2006 ALTA policy from multi lender loans on commercial property? So the issue that we're running into here is they should be able to, that's the first point is there's nothing that says you can't get a 2006 ALTA policy because it's a multi Benny private loan. That's just not a true fact. What they may do, and this is okay, run it by us to make sure is they might put an exception item onto your policy that says based on securities laws, things like that, that we're not ensuring that the underlying note was made and in accordance with security laws, chances are you, it's been done properly reach out to us so that we can confirm that for you. You don't need to worry about that exception item, but that's usually their issue. And then also there's another one that they'll do about possession of the original documents that they'll throw on there. Assuming you have a loan servicer, there's an agreement about who's holding onto those original documents. Again, it's an exception item that you can accept on policy in that case. But as far as I'm outright rejecting it and saying it's not possible, that's not true. And so I would definitely push back and if follows fails, I would move to a different title company because it's definitely available to you.
Nema Daghbandan:
And just to Melissa's point as well as we've seen a very significant uptick in title objections recently. I was actually on the phone yesterday with a regional rep for Chicago and he acknowledged as well that the underwriters are getting what's happening effectively is created a lot of additional title claims. And so whenever you have these seasons in which claims increase, what happens is the underwriters get very, very risk averse. And so it's this ebb and flow process Right now we are very much in a position where underwriters are pushing back a lot more on your title officers. So don't shoot your title officer in the face, but ultimately they're underwriters are giving them a lot of grief right now. And most mortgage lenders are not sophisticated enough to understand where they can and cannot push back. And they know that. And so they're taking advantage of the mortgage lenders in these situations. We'll say, I can't offer it, here's our new policy or whatever it is. But oftentimes I used to have a canned email that I would send out which was you say that your policy is, you cannot ensure this sort of thing, but here are the seven other policies you ensure the exact same thing I just asked you for. And so I try to use that approach, which is like, and it's usually your office that I'm pointing, Hey, this is your office issued these policies, let me know how your policy has changed
Level response. Realistically, oftentimes you have to change and or make the threat barriers which oftentimes leads to the result that you want, but it is a dance that you have to make. The next question here is can you recommend title insurance for cannabis properties? Yeah, absolutely. Most insurers all the major brands, your Fidelitys steward, all the major brands will not ensure cannabis property right now. And it's interesting, actually same thing as I had a good, great conversation with a national title rep yesterday about this issue. It's not so much the title, they don't care about title. That's not the challenge here. It's holding a fund because they have federal oversight in what they are doing. They do not want to hold what they are are illicit funds. And so that's why your national title chains refused to ensure cannabis transactions. So that leaves you basically, if you have to find state providers that will ensure.
So yes, you can still obtain and you absolutely should obtain. And I would never make a mortgage a real estate secured loan without title coverage. I don't care what the asset is if you're just gambling at that point, basically with money. So yes, you can obtain title coverage for a cannabis related property. It comes with a very stripped down policy. Full disclosure, it does is a CLTA policy. It's not an ALTA policy. They will not give you your normal form of coverage, but still better than nothing. But you have to go to a local provider. Feel free to email Melissa and we can get you connected with a good title rep on a cannabis construction.
Melissa Martorella:
And on that point too, Nema touched upon it, but it's really a state specific thing. So also when you reach out, let us know what state you're talking about because it would be different between California and Michigan. So let us know that. And then as far as the exception items that will appear, there are definitely exception items in particular related to federal law violations and state law violations and things like that. They look very scary when you see it on there. But there are things that, it's a pretty form standard exception item that you've seen on construction loan title policies. And so we're happy to help you navigate that so that you feel comfortable that that's a common thing for the cannabis lending right now or if it's something that's out of the norm that you should be pushing back on or be concerned about as you're going through.
Next question here from Siva asking for 125% coverage, pros and cons, please comment. Generally we are asking for 125% coverage of the loan amount at time of closing. So if the loan is for a million dollars, we are asking for 125% of that or $1,250,000 worth of coverage. Generally we want to do this whenever it's an interest only loan because over time the borrowers never paying down that principle balance. So if anything ever happens, if you have to do a future advance or protective advance, you have to do anything that happens. You're never going to fully recover if you only have a hundred percent of the loan amount. So we always recommend that cushion versus if you have a fully amortizing loan, something like that where you are seeing the borrower pay down principle over time it might make sense to only go for the a hundred percent. It just really depends. But if there is an interest only loan, there's a risk of loss. We absolutely recommend getting that 125% to cover for anything that's being advanced outside of the loan amount. So even things like attorney's fees and other things like that that you're tacking onto the balance that you would normally recoup. You want to make sure that that's covered in that cushion of 5%.
I guess in a con would be it's more expensive, but
Nema Daghbandan:
Yeah, if you can get it every time, it's not that much more expensive. There are instances consumer loan you should do. And if it's, say for example your typical term loan, right? A 360 amortization, three payments, yeah, I mean it's, I'd still request, but I can appreciate particularly we work with some institutional clients and they generally don't want to go that approach cause they want to make sure they're very friendly towards the ours. But it's good coverage, it's cheap coverage and we've used and for private lenders, oh my gosh, and this thing is used probably saved many, many private lenders. Many, many, a lot of money particularly cause you'll get your default interest. You'll get your interest. I mean there's a lot of times where people knowledge of power and they don't realize that they can get the coverage and then they actually for in instances where there's like pure fraud for example, that hundred percent return.
So those instances it becomes very valuable and that 5% where they're stroking you the check that five percent's very nice, hundred percent covered. The next question here is we work with the bank that requires recorded collateral assignments. So oftentimes what happens is, and this is a pain, whoever asks this question, is there as a world of hurt that comes with when you have lines of credit typically, oftentimes what they want is they want you to record an assignment of the deed of trust or the mortgage but they really want us collateral saying is, look, this is not a true assignment. It's only if you default on the line of credit with us, then this becomes effective. But the other day is the recorder really doesn't understand this thing. The title insurer really doesn't understand this thing. It's a pain. Collateral assignments general are a pain because what ends up happening from most people in the world is they say is look, an assignment was recorded.
This person's the owner of the loan, right? So they're going to treat the assigned party regardless of whether it was a collateral interest or not in the loan. They're going to treat that assigned party as though they are the lender. That's the typical response. There's an operational problem with these things but to answer your very direct question is yes, you can still get, I mean it's because that's the nuance that's happening in the background. It's still the exact same endorsement they're obtaining in the background. They don't have a collateral assigned endorsement. There might be a variation. So for example might be like a Dotto seven or something like that, but it's the same primary number related even for that collateral purpose.
Melissa Martorella:
Question here from Jeff Smalowitz about the ALTA 11. Do you request that when the loan is made or only if one you do a loan mod you only need to request that, actually do the loan modification off even know that you need it upfront. But it's definitely something that you can do at time of loan modification and make a condition to issuing that loan modification that you get that endorsement to the policy
Nema Daghbandan:
And that, my friends, is it. So thank you to everyone on there. 45 questions. I need a drink of water. I'm sure Melissa does as well. But we really, really do appreciate all of you. We're so hopeful that soon we will get to see all of you again. We are desperately missing all of you and we'll have our own conference coming up soon. So we are having a live conference in a couple months and hopefully that'll be an opportunity to get to meet with lots of you again, but sooner than later the world will go back to normal and we cannot wait to see all of you again. Thank you very much for your day and your time and hope you guys have a great day. If you have any other questions we didn't answer or didn't feel comfortable asking in this format, our emails at the bottom. You're always welcome to reach out.
Melissa Martorella:
Thank you guys.
Questions about this webinar? Reach out to our team below.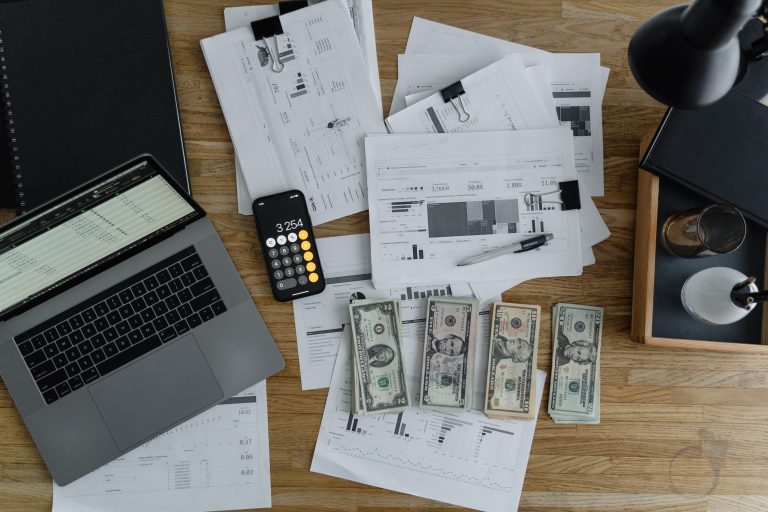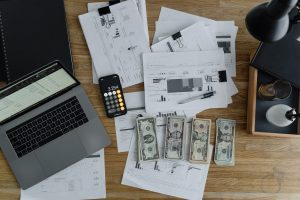 Geraci's industry experts will discuss the ins and outs associated with leverage, lender finance, warehouse lines of credit, and credit facilities. We'll talk about how