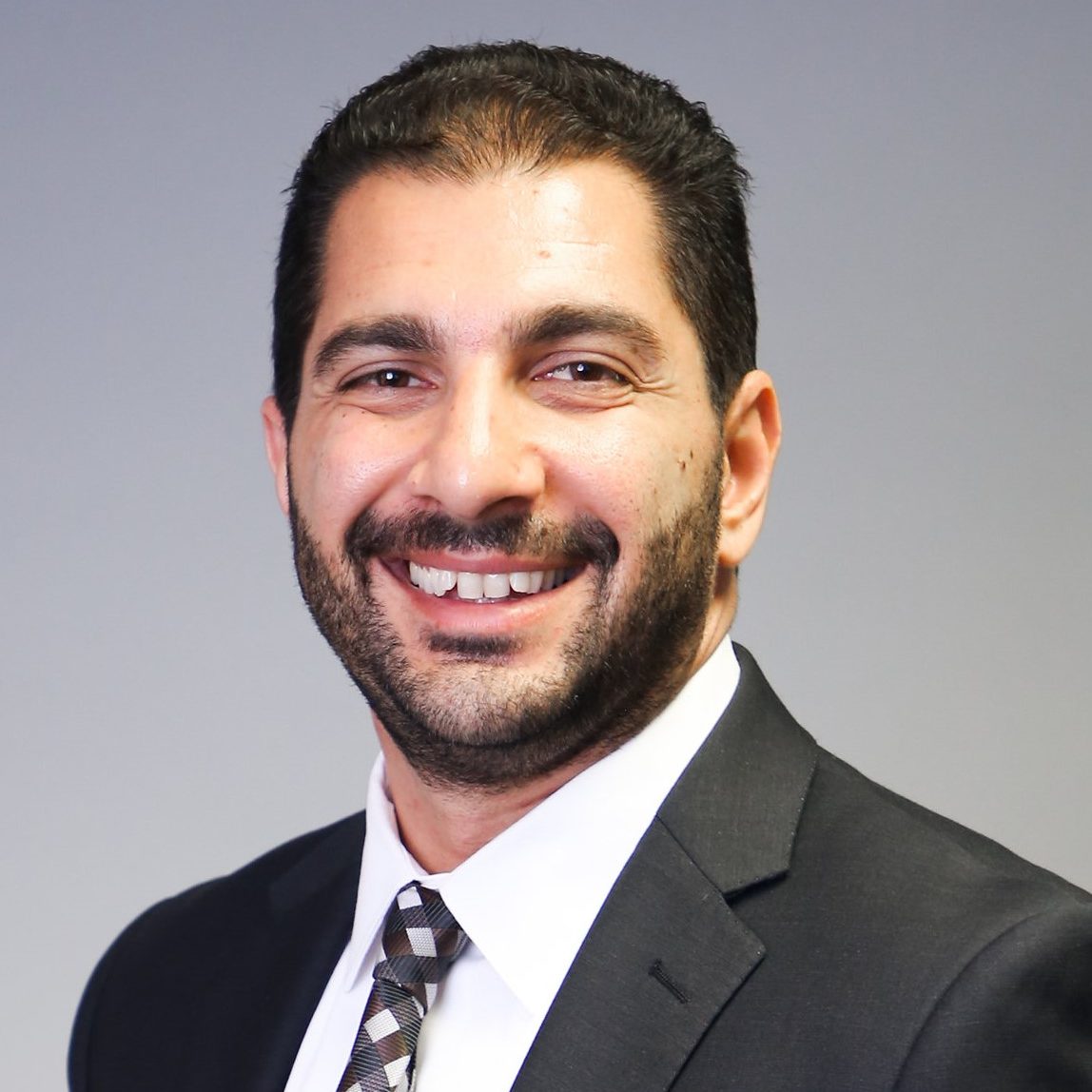 Nema Daghbandan, Esq.
Partner, Department Head
Banking and Finance
Selected in 2016, 2017, 2018, 2019, 2020
""Clients deserve dedicated constant communication and transparency.""
The Real Estate Finance Group at Geraci LLP is managed by Nema Daghbandan, Esq., a partner with the law firm.
Mr. Daghbandan's practice entails all facets of lending matters across the country including, but not limited to, the preparation of loan documents and addenda in all fifty states, loss mitigation efforts, preparation and negotiation of secondary market documents including loan sales and participation agreements, line of credit/warehouse facilities, hypothecations and securitizations. Mr. Daghbandan advises financial institutions on various lending matters including licensing, usury, and foreclosure. Mr. Daghbandan is also an expert in default management and leads the firm's nonjudicial trustee group.
Mr. Daghbandan graduated Magna Cum Laude from the University of Miami School of Law and served as an intern with the general counsel of Bacardi USA while in law school. Mr. Daghbandan graduated from the University of California, Irvine with a B.A. in Political Science. Mr. Daghbandan understands the need for prompt and effective communication with clients. All clients can and should expect an immediate response via e-mail or telephone and clearly communicated deadlines and price expectations. As a transactional attorney, Mr. Daghbandan has the experience to navigate through difficult and contentious processes and has the ability to place the client first while not getting in the way of the transaction closing.
Prior to joining Geraci Law Firm, Mr. Daghbandan was a summer associate with international law firm Dechert, LLP where Mr. Daghbandan assisted in the securities department representing clients such as PIMCO and Pacific Life. Mr. Daghbandan also interned in the General Counsel's office of Bacardi, USA, Inc., where he drafted and reviewed international contracts.
Favorite Vacation
My honeymoon. We travelled the Mediterranean and it was wonderful.
Books currently reading
My Bible, The Empowerment Dynamic, Good to Great, Exponential Organizations. I love to read.
Word that best describes you
Laughter.
Hobbies
I love cars. I inherited it from my uncle.
Favorite films
Big Lebowski, Office Space, Old School.
When not working
Spending quality time with my amazing wife and two wonderful kids.
What was it about the legal field that drew your interest?
I respected the fact that legal knowledge would allow me to prevent others from being marginalized. Being able to help a client in distress is highly fulfilling.
What are you most proud of at Geraci?
I work with a team of people who always do what's right even if it's not what's profitable at the moment.
What banking law or regulation would you like to see changed?
Where do I start? When I advise clients on all the aspects of law they must comply with I can understand how overwhelming the task is. In California alone, you have to worry about the Financial Code, Civil Code, Code of Civil Procedure, and Business and Professions Code to make a loan. Then you have to worry about a whole separate set of federal laws which may completely contradict the state laws. No wonder why clients want to throw up their hands.
If you could go back and change any aspect of your life, which would it be?
I wish I would have given my parents less grief. I know that karma will eventually have its way.
What wisdom could you offer aspiring attorneys?
Love what you do. It's cliché, but true. The practice of law is tough; it's long hours, highly stressful situations, and intense demands. If you don't love the area you practice in, you are going to be miserable and it will show in your performance.
Tell us about one of your favorite clients and why you enjoy working with them?
I love to laugh. I'm fortunate to work with a lot of very funny clients and the situations we run into together can create some very funny moments.
Who has had the most impact on your career?
Anthony Geraci. He was the first person I worked for back as a first-year law student. He's grown to be a mentor, friend, and now partner.
Who is or was the most influential person in your life?
Jesus.
What's the toughest business decision you've ever made?
We are in the business of making tough decisions. Our decisions can have multimillion dollar consequences and are never taken lightly.
What is your proudest achievement?
There really isn't a personal achievement that I can identify. Watching the success of our clients brings a tremendous amount of personal satisfaction and joy for me.
What's it like working at Geraci?
Imagine a stuffy traditional law firm and reverse everything. It's a great environment where everyone is creative, energetic, and hardworking. The comradery is fantastic and I go to work energized.
What was it that drew you to Geraci?
I needed a job as a clerk my first summer in law school. My older brother was playing a game of poker with Anthony and others and brought up the fact that I was looking for work. Anthony gave me a shot and 10 years later, the rest is history.
What can we learn from the past in our business?
Markets are cyclical. As an expert in real estate I try to be as cautious as possible in my approach to all situations.
Bar Admissions
Supreme Court of California
U.S. District Court Central District of California
U.S. District Court Southern District of California
U.S. District Court Northern District of California
Education
University of Miami School Law, Miami, Florida

Honors: magna cum laude
Honors: Lillian R. Levi Award for Excellence
Honors: Most Outstanding Third Year Student
Honors: Book Awards in Immigration, Legal Research and Writing and the Center for Ethics and Professional Responsibility Program
Law Review: University of Miami Inter-American Law Review, Managing Editor

University of California, Irvine, California

B.A., Bachelor of Arts
Major: Political Science
Associations & Memberships
California Bar Association
California Mortgage Association
Urban Land Institute
United Trustee's Association
American Association of Private Lenders, Member, Ethics Advisory Committee
Super Lawyer Rising Stars 2016
Honors
Selected to 2020 Southern California Super Lawyers Rising Stars list in:
Speaking Engagements
What Brokers Need to Know About Seller Carry-Back Financing West San Gabriel Valley Association of Realtors – May 2014
Why Can't we be Friends – Top Reasons Lenders and Borrowers end up in Litigation Sound Equity Luncheon – April 2014
Loan Documentation and Processing American Association of Private Lenders Annual Meeting – November 2014
How to Sleep Easy at Night: Underwriting and Documentation you can Rely on American Association of Private Lenders Annual Meeting – November 2014
Loan Application Processing and Funding American Association of Private Lenders Annual Meeting – November 2013
Representative Matters
Closed $25,000,000 loan facility with mezzanine components, repackaging three credit facilities including international collateral and interstate collateral.
Closed $1,562,500 loan secured by condominium in New York.
Closed $2,325,000 commercial construction loan in Saginaw, Michigan.
Closed $4,800,000 commercial construction loan in St. Charles, Missouri.
Closed $8,750,000 commercial loan in Salt Lake City, Utah.
Closed $5,500,000 loan secured by five condominiums in New York.
Closed $950,000 loan secured by residential property in Dagsboro, Delaware.
Closed $2,187,000 commercial loan which included BP oil spill rights in Panama City, Florida.
Closed $1,000,000 line of credit secured by property in Chicago, Illinois.
Closed $960,000 loan secured by 25 residential properties in Columbus, Ohio.
Closed $1,755,000 loan secured by commercial property in Albany, Georgia.
Closed $3,600,000 loan secured by residential properties in Providence, Rhode Island.
Closed $800,000 construction loan secured by residential property in Kona, Hawaii.
Closed $5,818,585 purchase, lease-back with option to re-purchase residential property in Beverly Hills, California. Subsequently facilitated the re-purchase by tenant.
Closed $3,350,000 purchase, lease-back with option to re-purchase music studio in Los Angeles.
Closed $3,600,000 heavily negotiated note purchase of 3 Commercial cross-collateralized loans in Idaho from an institutional seller in 4 days.
Facilitated closings in Connecticut, Illinois, Massachusetts, Nevada, Ohio, Texas, Virginia, and Washington under a secured line of credit.
Assisted in numerous Private Placement Memorandum offerings under Rule 506(b) and Rule 506(c).